Throughout Russia's war on Ukraine, going on almost a year, the company manufacturing Russian drones has been receiving components from Western companies. The Orlan-10, a modern Russian drone, is powered by foreign microelectronics. Its manufacturer, the "Special Technology Center," is under sanctions, so it can't purchase components itself. But IStories, Reuters and the Royal United Services Institute (RUSI) have uncovered that intermediaries in the U.S., China and Russia are helping the country get around the restrictions.
Orlan, a successful Russian drone
"They ran away from us for three or four hours, then slowed down and decided they had broken away. But we were watching the whole time. When they stopped again, they were fired on by rocket systems and artillery. The target was hit," the operator of an Orlan-10 drone explained, recalling how the Russian military destroyed an artillery battery of the Armed Forces of Ukraine.
Orlan drones are the eyes and ears of the Russian army. They make it possible to detect Ukrainian soldiers and equipment, and direct fire at them. The drones can do many other things, too. They intercept communications, jam cellular connections and blast propaganda messages like "Ukrainian soldier, you won't be found until the snow melts," as the German newspaper, Bild, reported.
The Orlan is the most widely produced, successful Russian drone today, military expert Kirill Mikhailov believes. On the eve of the war in February 2022, Russia had about 1,500 Orlans, military expert Pavel Luzin estimates.
Russia first considered supplying the army with modern drones following its invasion of Georgia in 2008, a conflict in which Georgia used Israeli drones. Initially, they discussed purchasing foreign devices, but in 2010-11, deliveries of domestic Orlans began, and Russia has used them against Ukraine since 2014. Yet, the Russian-made component of the Orlans is only the body, it turns out — all the internal parts are imported.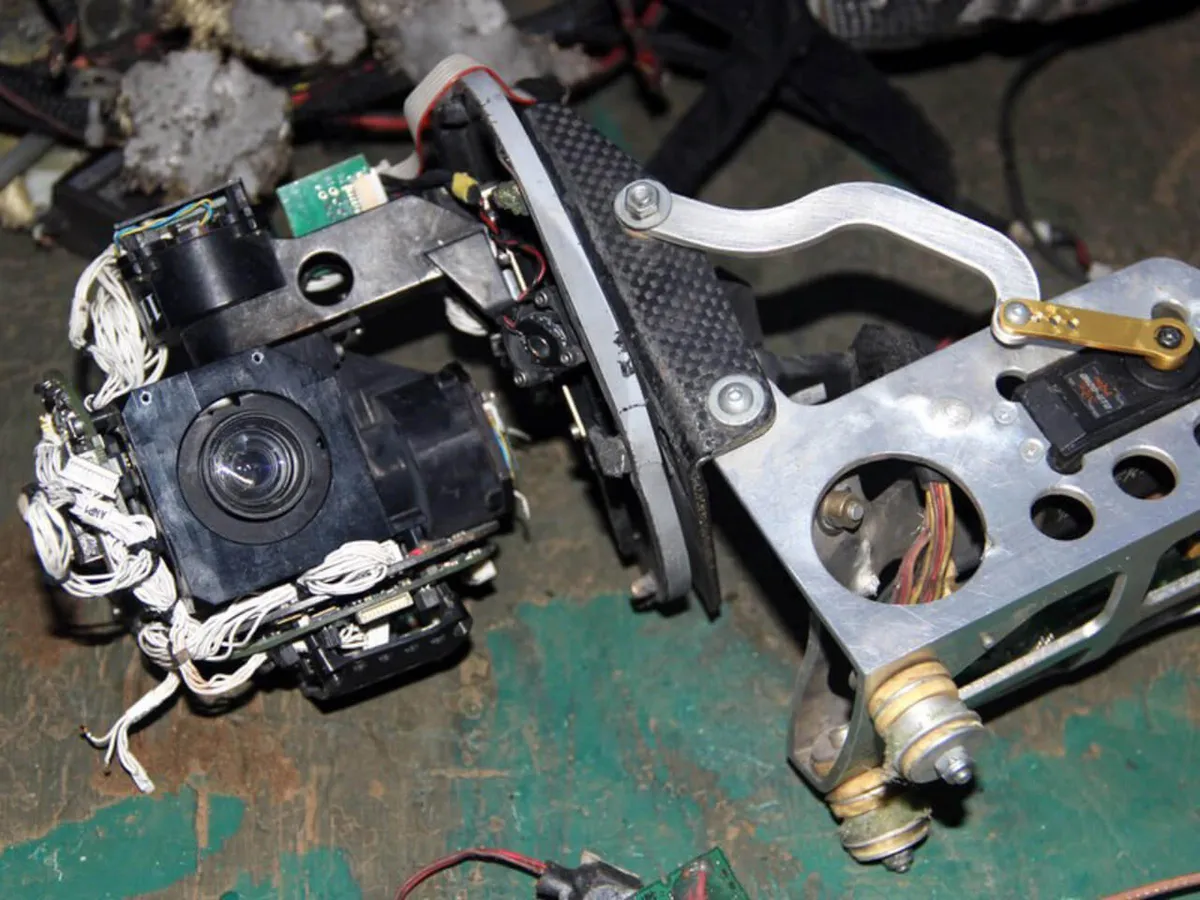 This is the eighth year that Ukrainians have been shooting down Orlans. They have studied their contents well
PHOTO: MIL.GOV.UA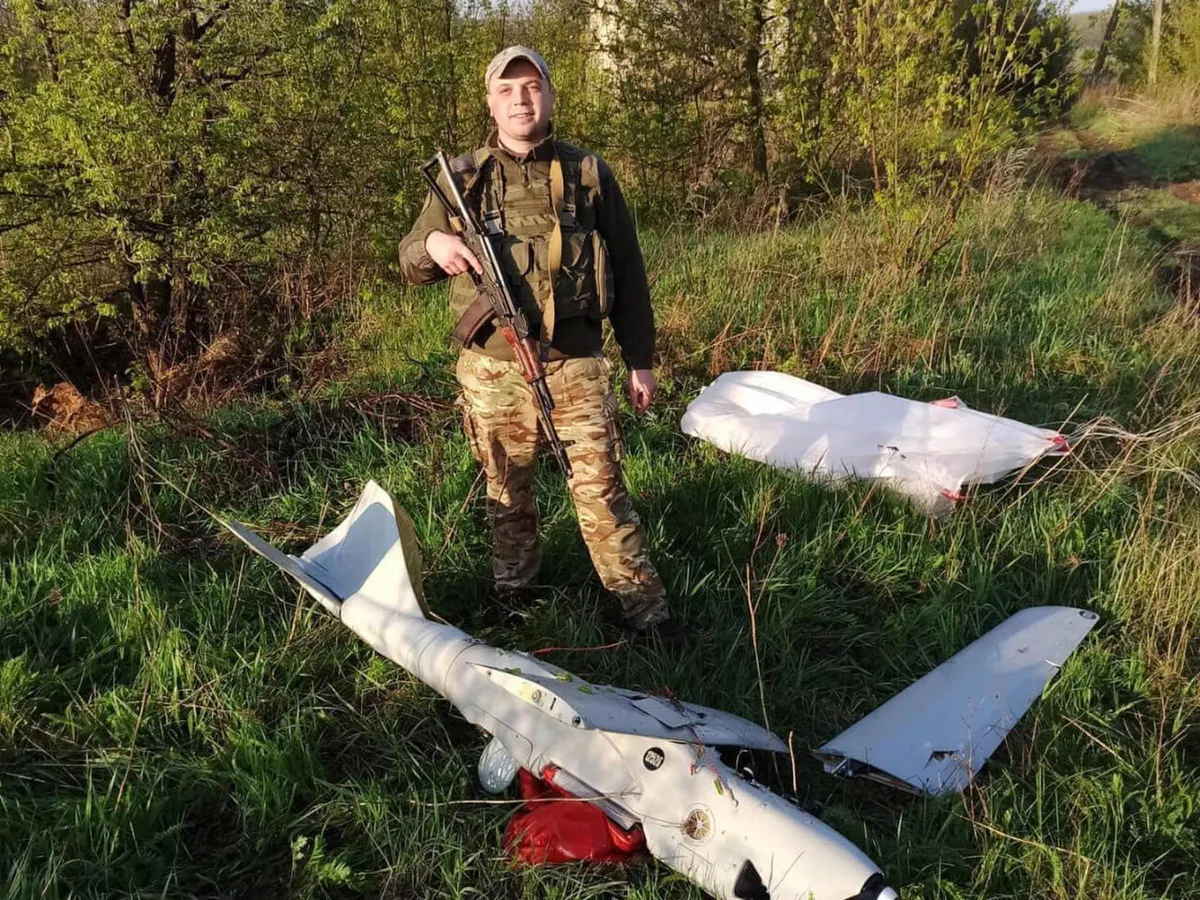 This is the eighth year that Ukrainians have been shooting down Orlans. They have studied their contents well.
According to RUSI, the Orlan uses components from American Altera and Xilinx, Texas Instruments, Microchip Technology, Analog Devices, Linear Technology, Europe's STMicroelectronics and NXP Semiconductors, and Japan's Renesas Electronics and Saito Seisakusho.
Configurable RF transceiver — Analog Devices, USA
Microcontroller — Microchip Technology, USA
Attenuator — Renesas Electronics Corporation, Japan
CoM-module — Gumstix, USA
Telecom transformer — Pulse Electronics Corporation, USA
Connector — JST Mfg, Japan
Ethernet-controller — Microchip Technology, USA
Gyrostabilizer — TDK Corporation, Japan
Pressure sensor— NXP Semiconductors, Netherlands
Navigation module — u-blox, Switzerland
Power module — Texas Instruments, USA
Amplifier — Qorvo, USA
MMIC amplifier — Qorvo, USA
Microcontroller — STMicroelectronics, Switzerland
Integrated circuit — Semtech Corporation, USA
SAW filter — Tai-Saw Technology, Taiwan
DC Converter Module — Traco Power Company, Switzerland
Amplifier — Qorvo, USA
Motor— Saito Seisakusho, Japan
Memory card — SanDisk Corporation, USA
Video decoder — Texas Instruments, USA
Programmable array — Altera, USA
Video encoder — Analog Devices, USA
Flash memory chip — Microchip Technology, USA
Voltage regulator — Texas Instruments, USA
Voltage regulator — Analog Devices Inc, USA
Voltage regulator — Linear Technology Corporation, USA
Microcontroller — STMicroelectronics, Switzerland
Audio codec— Texas Instruments, USA
Wi-Fi module — Texas Instruments, USA
Programmable array — Xilinx, USA
Microcontroller — Microchip Technology, USA
Data provided by the government of Ukraine
It's clear that none of these companies can (legally) supply the Russian defense industry with spare parts. But the issue is resolved if a chain of intermediaries is built between the Western supplier and the Russian recipient. Having studied financial and customs documents related to the Orlan's manufacturer, we have uncovered the details of this chain.
Russian recipient
"Yes, we are under sanctions, and yes, there were some concerns, but I haven't noticed the consequences. Actually that's not true, there were consequences. We have become a more reputable company, we've begun to enjoy more respect; sanctions aren't imposed for nothing. We have received sanctions from one of the most powerful among the world powers. We should only take pride in this," Aleksey Terentyev, one of the owners of the St. Petersburg company "Special Technology Center" (STC), which makes Orlans, told to IStories correspondent. "We were ambitious, we tried to use the best", this is why the Russian drone has so many foreign components, he explained.
In reality, "best" is an exaggeration. The foreign components are far from the most modern. "It's a Russian strategy to weaponize outdated technologies that are not monitored by export controls," said Eric Woods, an expert at the James Martin Center for Nonproliferation Studies. As IStories has discovered, STC buys some of the components from the completely non-military Russian Citilink network (purchases worth about 300 million rubles, from January to May 2022).
STC was created in 2001. Its founders were mainly graduates of the Budyonny Military Academy of the Signal Corps, a former employee of the company recalls. In 2012, STC's revenue began to grow rapidly — around this time, army KAMAZ trucks — the foundation of the Orlan complex — began to appear in the office parking lot. Sometimes there were so many trucks that they took up all the parking spaces, a former employee recalled. A decade later, revenue has increased by almost 10 times, totaling 14 billion rubles in 2021.
STC came under U.S. sanctions in 2016 for "assisting the GRU [Russia's military intelligence service] in conducting electronic intelligence." STC doesn't just make Orlans — there is evidence, for example, that it developed the Monokle spyware for smartphones, too. In 2022 alone, the STC received more than 3 billion rubles via contracts with the GRU.
Support independent journalism!
Your donations will help us continue to tell the truth about the war in Ukraine and more
The U.S. passed another measure, "On Countering America's Adversaries Through Sanctions," in 2017. It designated STC as part of Russia's intelligence complex and prohibited any "significant" transactions with the company.
The website of the Academy of the Signal Corps has pages for the two co-owners of the STC — Colonel Alexei Terentyev, who we are already familiar with, and Oleg Tsarik. They are both specialists in radio intelligence and have authored many dozens of patents.
But today the STC is primarily concerned with Orlans. "Due to the high demand for Orlans, we don't have the resources to do anything else right now. The need for them is much greater than we can produce," Colonel Terentyev told IStories.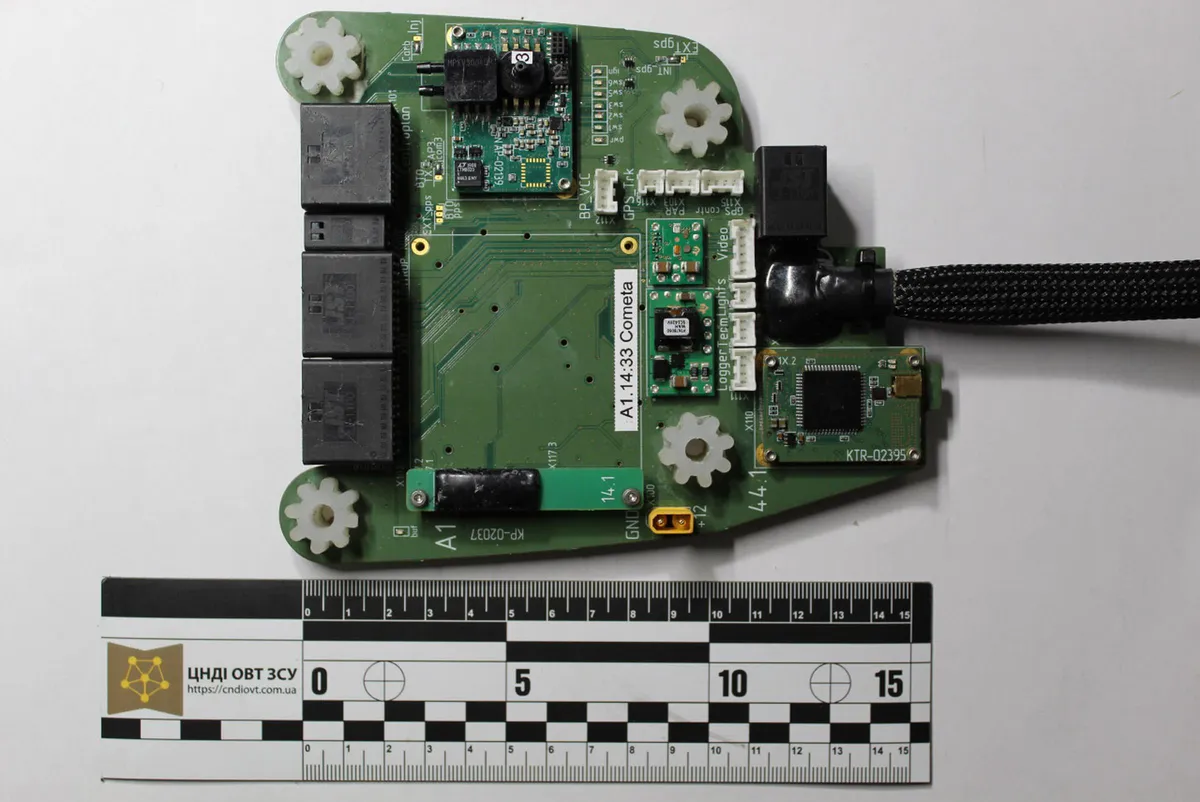 The Orlan's circuit board
PHOTO: PRESENTED BY UKRAINIAN AUTHORITIES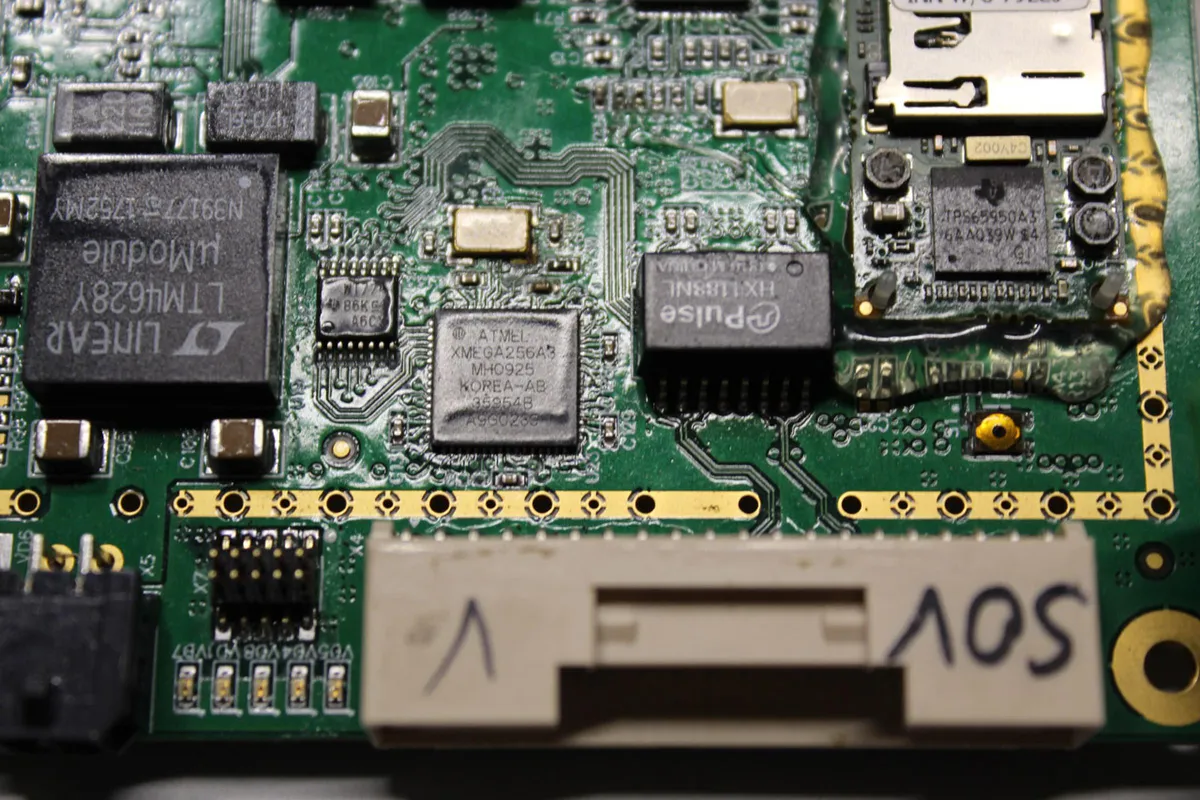 The Orlan's circuit board
PHOTO: PRESENTED BY UKRAINIAN AUTHORITIES
The Russian intermediary
"I don't know what you're talking about. I've never heard of this company," STC General Director Roman Agafonnikov told an IStories correspondent in response to a request to discuss his primary supplier of foreign components, SMT-ILogic. (It's interesting, by the way, to note that Agafonnikov has Ukrainian roots. His father, Dmitry Agafonnikov, was born in Ukraine, which Russia is now destroying with the help of these drones.) Colonel Terentyev didn't want to discuss SMT-ILogic, either. According to the company register, however, he was one of its founders.
SMT-ILogic calls itself one of the largest suppliers of electrical equipment and spare parts in Russia. Since 2017, the company has imported about $70 million (roughly 4.5 billion rubles) worth of products to Russia, with annual shipments growing tenfold during this time.
SMT-ILogic is a supplier tailored to one client. It supplies components to the sanctioned STC, which is its main buyer, last year accounting for about 80% of SMT-ILogic's revenue.
SMT-ILogic is likewise STC's main supplier. From January to May 2022, STC purchased about 1.4 billion rubles worth of supplies from SMT-ILogic, more than it paid any other supplier).
Analog Devices (USA) — $4,210,883
Xilinx (USA) — $3,389,763
Texas Instruments (USA) — $2,458,706
Getac (Taiwan) — $ 2,424,582
Guangzhou Ausay Technology (China) — $1,034,537
Microchip Technology (USA) — $821,883
Micron Technology (USA) — $788,292
Mini-Circuits (USA) — $675,356
Altera (USA) — $392,979
STMicroelectronics (Switzerland) — $297,431
SMT-ILogic was founded shortly after the annexation of Crimea, in 2015. For about two years, it shared common co-owners with STC, but then the obvious connection was severed. Now SMT-ILogic's actual owners may not be publicly listed.
One of its co-owners, Irina Khrestsova, is actually a general practitioner. She might be the wife of one of STC's employees, Pavel Khrestsov (they have the same last name and same residence address). "What could I know about it?" she told to IStories correspondent in response to a question about the import of foreign components to Russia.
Three more co-owners of SMT-ILogic — Arkady Slepenkov, Irina Shikhaleva and Alexander Shepilov — are on a list of STC employees for 2021. Slepenkov did not respond to our questions. Shikhaleva said that she was "not connected in any way" to the import of components to Russia, and hung up.
At least 16 people in 2021 worked at both companies concurrently. Not to mention the fact that both companies have a common address in St. Petersburg (Prospect Nepokorennykh, 17), as well as the same telephone number. When IStories called, an STC employee picked up and confirmed that SMT-ILogic "is nearby."
SMT-ILogic's General Director Alexander Belyaev refused to speak with our correspondent.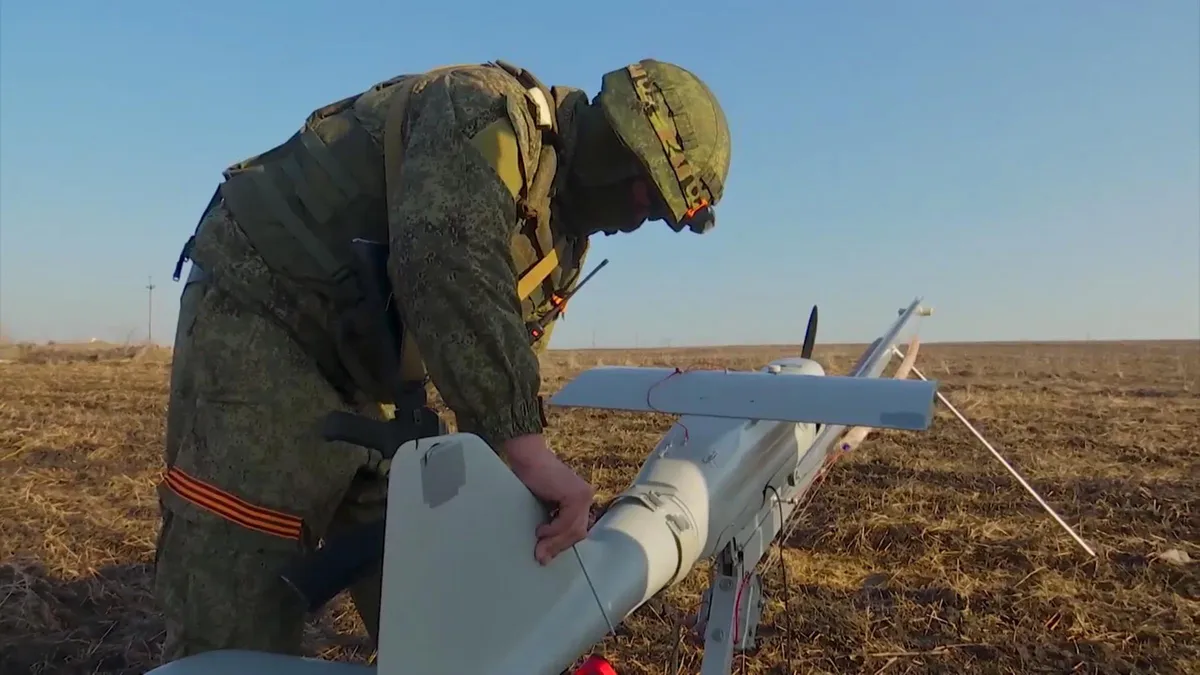 The Chinese intermediary
Russian citizen Anton Trofimov has a (now-closed) page on LinkedIn, which is blocked and considered a "hostile" platform in Russia. It says that he studied in China, and lists several of his projects in Vladivostok — a spa and cafe, as well as a "gentlemen's club" at the Tigre De Crystal casino which specializes in erotic shows).
But Trofimov also has more risky hobbies. He is the owner of the Hong Kong-based Asia Pacific Links, which is the main supplier of foreign components to SMT-ILogic. The Asia Pacific Links office sits in a shabby building in the back alleys of Hong Kong; there's no sign, but the person at reception confirmed that a company with that name does indeed share one of the rooms there with three other tenants, and some "foreigner" comes into the office from time to time.
Since 2017, Asia Pacific Links has supplied $12 million worth of components to SMT-ILogic, about half of which has come in since the beginning of the Russian invasion.
Analog Devices (USA) — $1,810,583
Texas Instruments (USA) — $640,514
Micron Technology (USA) — $573,677
Xilinx (USA) — $237,539
Microchip Technology (USA) — $203,385
STMicroelectronics (Switzerland) — $177,178
Mini Circuits (USA) — $153,487
Vishay (USA) — $120,086
Cypress Semiconductor (USA) — $100,372
Peregrine Semiconductor (USA) — $86,388
Almost all the goods that SMT-ILogic imported to Russia came from China. These goods are marked as non-military in the customs data.
On his LinkedIn page, Trofimov indicates that he lives in Toronto, Canada. His house located in the East York neighborhood is much nicer than the decrepit Hong Kong office. But it wasn't possible to find him at home, and he didn't respond to an email.
Anton Trofimov also owns New Blockchain Advisory in Macau, which he operates together with Ukrainian citizen Stepan Mostovoi. This company sold components to St. Petersburg's "Device Consulting." The latter is a small supplier to STC.
The U.S. intermediary
Igor Kazhdan is standing on the doorstep of his house in Florida wearing T-shirt and shorts. He does not understand why journalists are interested in him. Yes, he supplied electronic components to Russia, but the volume of the supplies was small: "I don't think it's such a big problem. I don't think you need to write about it."
Kazhdan, also known as Alex Stanton, holds both Russian and U.S. citizenship. His company, Ik Tech, whose office is located in his home, delivered $2.2 million worth of goods to Russia from 2018 to 2021. More than 90% were orders from SMT-ILogic. Among these goods were, for example, almost 1,400 GUM3703FEBY processor modules manufactured by Gumstix — precisely the ones found in Russian Orlans in Ukraine.
In February 2022, two weeks before Russia's invasion of Ukraine, Kazhdan was arrested on charges of smuggling military and dual-use items into Russia. At the trial, he said that he began doing business with Russia after meeting with some Russian managers at a satellite conference in 2016. They persuaded him to supply products bypassing export restrictions.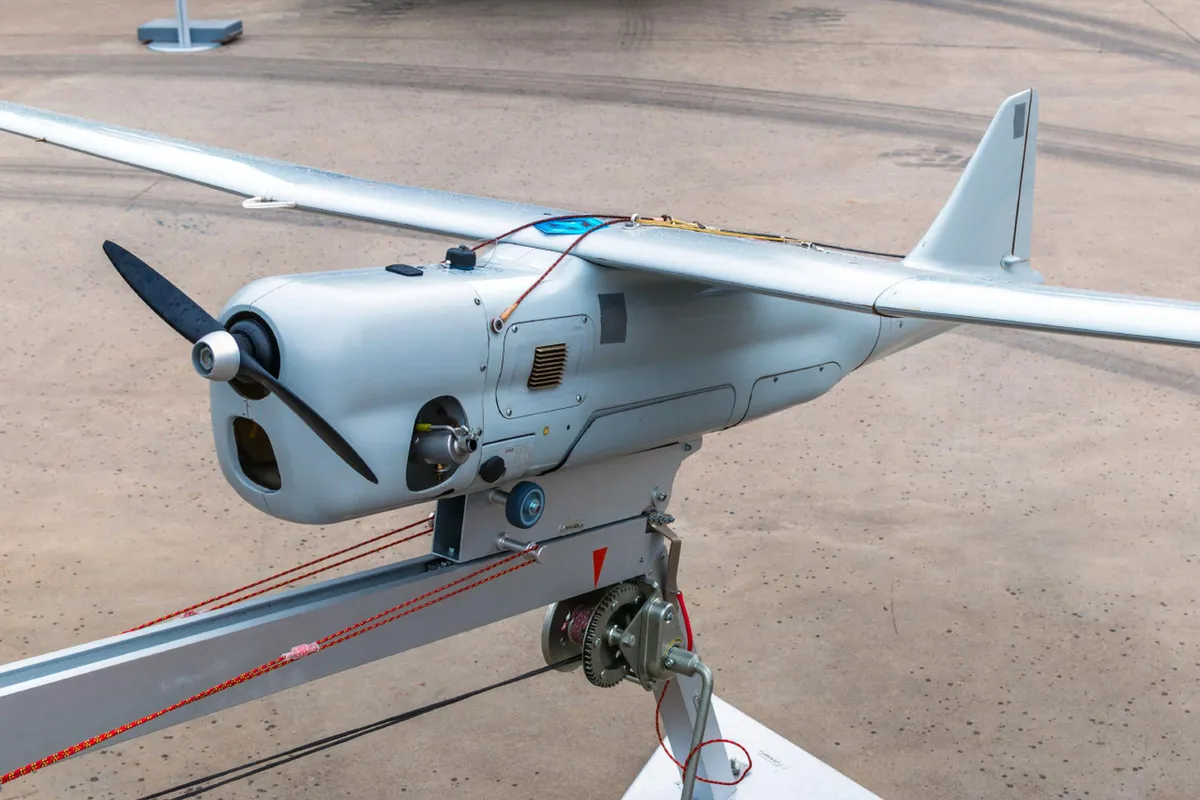 Manufacturers aren't responsible
"We strictly comply with all laws and sanctions. We don't supply anything for Russian military equipment, and if someone supplies it, we don't know anything about it — but we strongly condemn it." This is what the official response from the global manufacturers boils down to. At least from those who found it necessary to respond to our requests: Saito Seisakusho, Texas Instruments, and AMD, which owns Xilinx. Analog Devices didn't respond. Gumstix promised to investigate.
Violation of export control rules is subject to criminal liability. "If an American or European company sells components subject to export control to a sanctioned legal entity, that's a path to jail. Licensing authorities will never give permission for such transactions," said Eric Woods, from the Center for Nonproliferation Studies.
But what if the supplies go through an intermediary in a third country, and the components are not subject to export control? "A manufacturer is unlikely to be prosecuted for that type of thing — unless the seller lied on export declarations. But usually in such cases, nothing is done," Woods explained.