выполняют писали не блокируется изменился справку согласовать
IStories has reviewed the multiple promises made by Vladimir Putin to the nation over the years and uncovered the areas in which the president was mistaken, or did not deliver on his assertions.
Presidential terms: "A lifelong seat in the Kremlin"
During the 2003 Direct Line press conference, Putin was asked, "Do you really plan to leave the Kremlin in four years?" In response, Putin categorically proclaimed that he feels "negatively" towards the "the possibility of extending the presidential term and the possibility of being elected to this post three or more times."
"I am against the idea that anyone, no matter what good intentions and considerations they are guided by, violating the Constitution of our country," the head of state said.
The president continued to remain consistent on this point of view in 2005, when he reiterated: "My goal is not to have a lifelong seat in the Kremlin and, you know, for all the TV stations to continuously show the same face. <...> I see my task as creating the right conditions for the development of this country in the long term, so that young, competent, effective leaders can come to power. Therefore, I consider it impractical to make any drastic changes to the legislation, especially to the Constitution of the Russian Federation."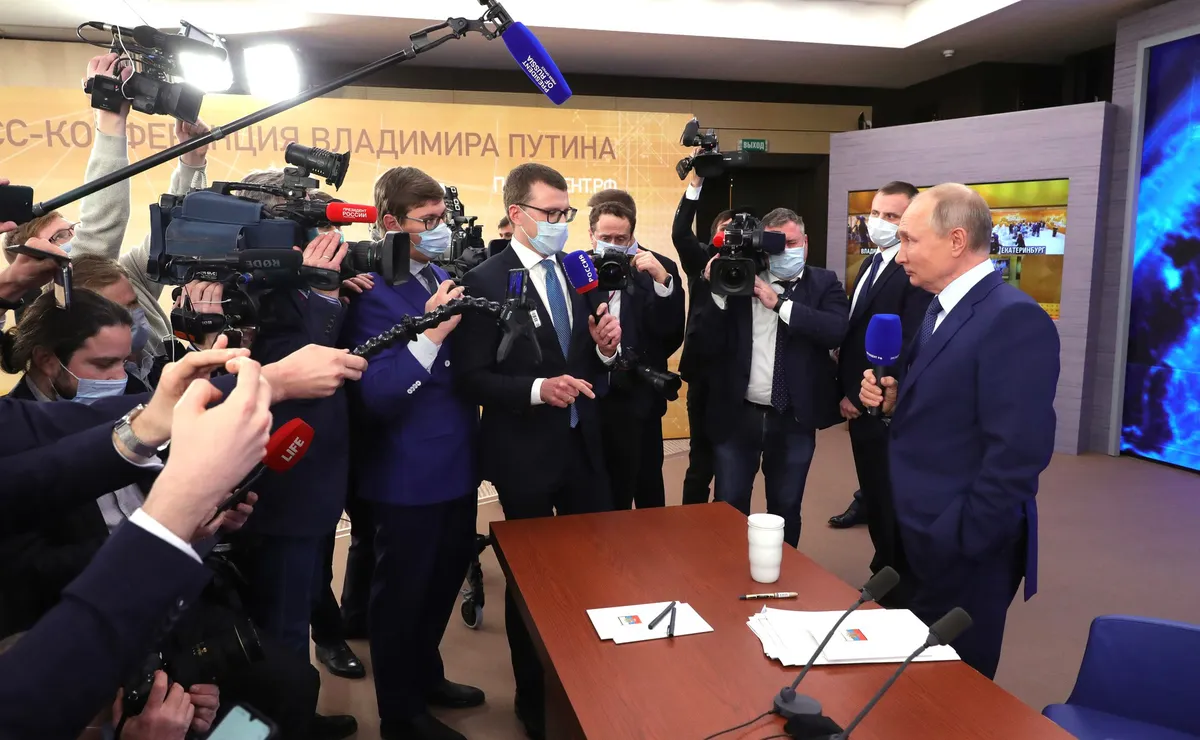 In 2006, again, the president repeated his views: "The constitution does not allow me to run for a third consecutive time. I believe that once my presidency comes to an end, adjusting the law to my personal interests will be unnecessary in preserving the thing that any politician should value most – the trust of the people."
What happened next: In 2008, then-President Dmitry Medvedev signed into law a constitutional amendment that increased the president's term of office from four to six years. And in January 2020, Vladimir Putin finally broke his promise and proposed changes to the Constitution. The State Duma threw their support behind this initiative: Deputy Valentina Tereshkova even proposed a further amendment – to retrospectively annul the number of terms that Putin had already served as president at the time the amendments were adopted. This amendment would allow him to be re-elected again in 2024 and 2030, that is, to remain in power until 2036.
In July 2020, these amendments to the Constitution were adopted by a majority vote. Analysts studying election statistics announced this vote to be the most fraudulent in 20 years.
Corruption, fraud and theft: "Unfortunately, or perhaps fortunately, it's growing"
In 2010's Direct Line press conference, Vladimir Putin made a point on the topic of corruption: "The number of persons charged with malfeasance in our country – namely, corruption and bribery – unfortunately, or perhaps fortunately, is growing, and has been steadily growing over the past few years. But this is not due to an increase in such individuals, but because our methods of identifying them are improving."
In reality: according to the Judicial Department at the Supreme Court of Russia, the number of those convicted of "Receiving of a bribe" (Art. 290 of the Criminal Code of the Russian Federation) and "Giving of a bribe" (Art. 291 of the Criminal Code of the Russian Federation) from 2008 to 2012 declined, from 5,500 to 3,500 people per year.
In 2015, there was a new surge (6,900 people per year), followed by another slump. From 2017 to 2019, there were less than three thousand people convicted of bribery annually. This number is almost half of what it was in 2010, when Putin announced a higher detection rate of such crimes.
Additionally, in 2010 Putin assured the public that theft was disappearing in Russia: "Look, in some areas of our country, such as in Siberia, people feel so safe that they don't lock their doors, and nothing is stolen."
In reality: according to the Judicial Department at the Supreme Court of Russia, in 2010 more than 250,000 people were convicted under the article "Theft" (Art. 158 of the Criminal Code of the Russian Federation). In 2011, this figure slightly decreased to 240,000. However, even in 2020 speaking of theft eradication in Russia is premature. IStories reported that theft remains the most widespread crime in the country.
A promise to veterans: "Let's finish what we started"
In 2009, preceding the 65th anniversary of the Eastern Front victory in World War II, Vladimir Putin announced: "All veterans, regardless of whether they had entered the waitlist before March 1, 2005, or not, would be eligible to receive an apartment in the coming year. We have allocated the necessary resources for this in our 2010 budget."
What happened next: The plan had not been delivered neither by the end of 2010, nor by summer 2012. Of the 280,000 veterans on the housing waitlist, only 80 % had received their apartments. In 2015, 15,000 people had been remaining on the waitlist.
In 2015, a family of a veteran of World War II made a public request to Vladimir Putin, asking him to accelerate the allocation of housing in time for the 70th anniversary of the war. In response, Putin reported how many veterans had already been provided with housing, and added that by the end of the year, only five thousand people would remain on the waitlist. "We have committed to finishing what we started, and I repeat, it will be completed this year and next year", the president said.
In reality: In 2016, the Ministry of Construction reported that more than 10,000 veterans were still not provided with housing, 1297 of whom were disabled and who were primary participants in the war. Meanwhile, the ministry announced that the allocated funds for the housing would only be enough to support 8,000 people.
Damaged housing: "Eradicate poverty and slums"
In 2017 during his Direct Line Q&A session, Putin set a target to "abolish poverty, slums, and damaged housing" in the country.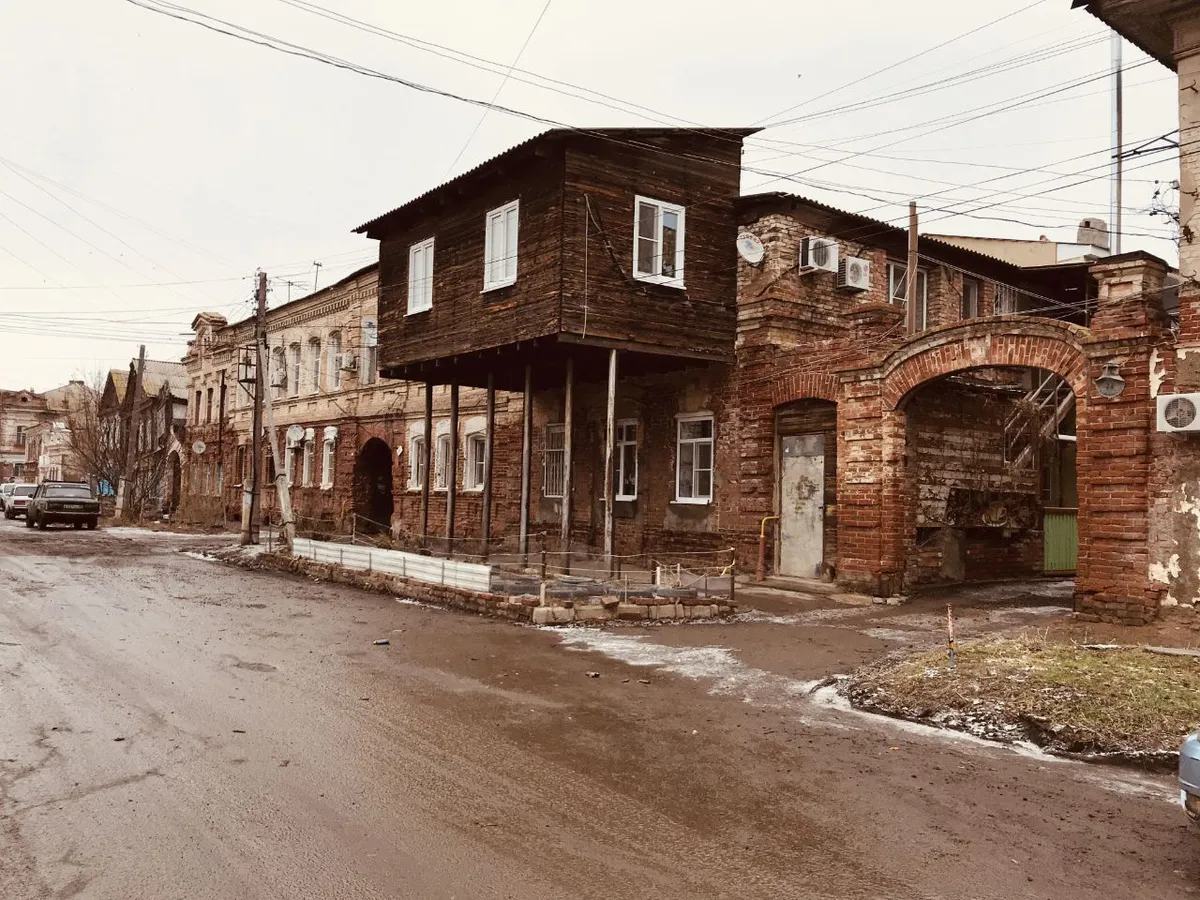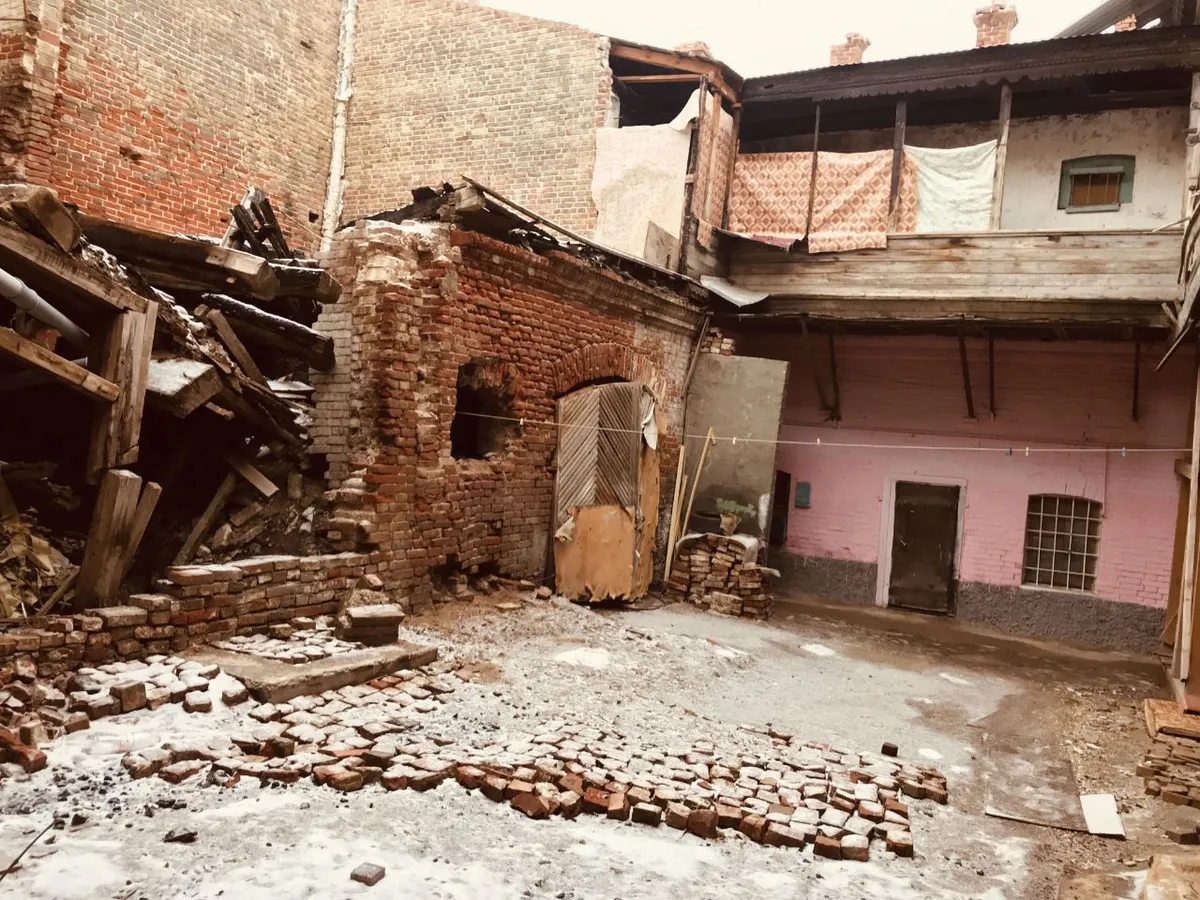 What happened next: In 2020 13.5 % of Russian citizens still continue to live below the poverty line. This is 1 in 8 people, a statistic the president himself referred to in a recent press conference.
According to the Fund for Assistance to Reforming Housing and Communal Services, over 1.17 million Russians live in damaged public housing. Many more Russians also live in antiquated and dilapidated buildings, but as the Ministry of Construction insisted that such housing did not pose a risk to the health and lives of it's residents, compared to the damaged buildings. In 2017, data from Rosstat showed that there were three times as many dilapidated houses as there were damaged homes. No more data on dilapidated housing has been released since. However, if we assume the difference is still three-fold, this means that in 2020, 4.7 million Russians live in antiquated and crumbling housing. This is 3 % of the country's population. According to the statements of the Accounts Chamber and Deputy Prime Minister Marat Khusnullin, the regional authorities are withholding the real volumes of crumbling housing.
Housing for military personnel: "Whatever it takes"
"We made a promise our military personnel, that in 2010 we will finalise any outstanding cases of permanent accommodation for them. Whatever it takes, we will get this done," Vladimir Putin assured during the 2009 Direct Line.
By 2011, Putin had to admit that the promise was not fulfilled. "This is still a priority for us and a problem that we will solve. By 2012 we will close all open cases associated with permanent housing, and by the end of 2013 all cases associated with service accommodation", he reassured.
In reality: in 2014, according to data from the Ministry of Defense, there were over 39,000 military personnel still on the waiting list for permanent housing. In 2018, there were still 32,000 people on the list.
Housing loans: "An ambitious figure"
In 2005, Vladimir Putin announced that by 2010, the number of Russian citizens able to receive a home loan will reach at least 1 million per year.
In reality: In 2010, only 301,000 Russians were approved for a home loan.
In 2018, in response to complaints from defrauded real estate investors, Putin announced a planned increase of government-funded housing developments. "We must move towards modern methods of housing construction and investment, without the need to first attract funds from citizens. A difficult task lies ahead of us this year – to build 88 million square meters of housing, and by 2024 we have an even more ambitious target – to build 120 million square meters per year."
In reality: In 2018, only 75.6 million square meters was prepared for new residents – 4.5 % less than in 2017, according to Rosstat data. The growth rate predicted by the president is still falling far short of expectation. In 2019, only 82 million square meters of land was commissioned for residential real estate, and as of November 2020 the figure was 1.1 % less.
Raising the retirement age: "This will not happen"
Vladimir Putin has repeatedly promised Russian citizens that he will not raise the retirement age. "I am against increasing the retirement age. And while I am president, I will never let this happen", the president assured in 2005. He repeated roughly the same thing in 2007, 2010 and 2015.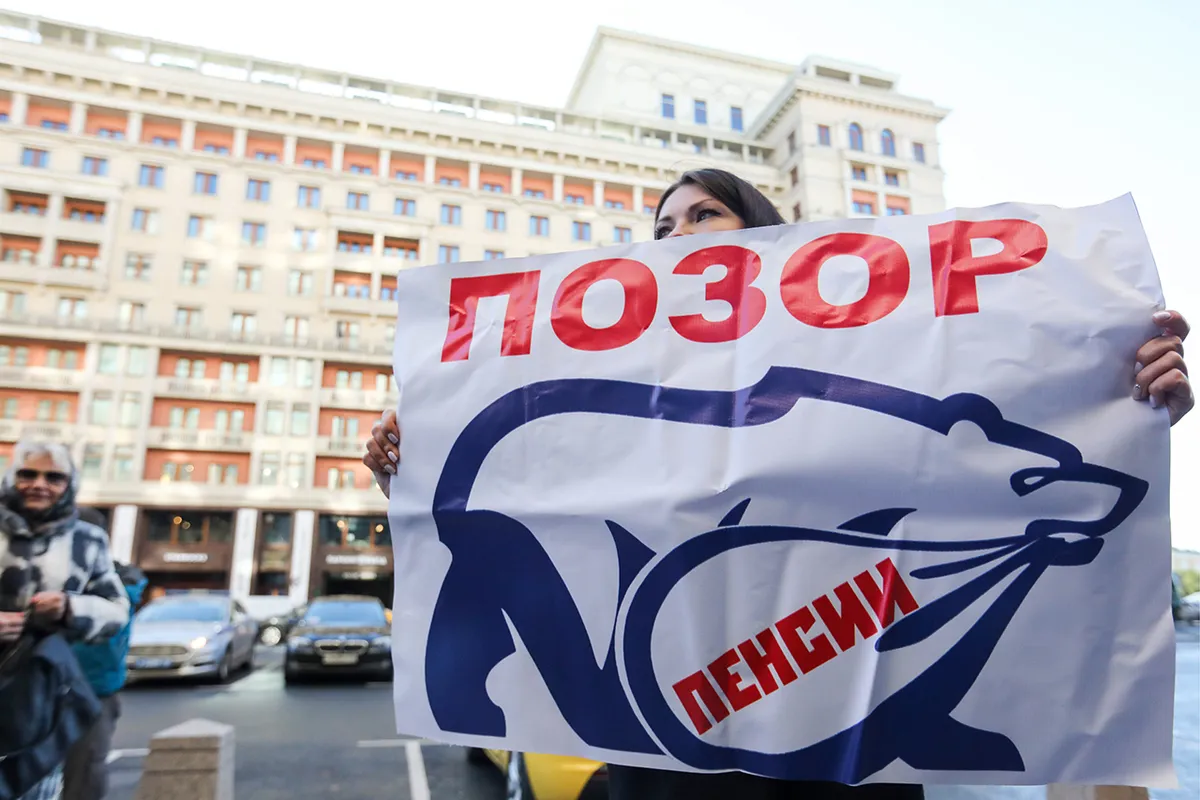 In 2017, Putin admitted for the first time that the decision to raise the retirement age was "being discussed in government meetings" and in 2018, when asked about pension reform, he said: "You know my position, I treat this issue with the upmost care and recognize it's sensitivity."
What happened next: Despite civil protests across many large cities in Russia, on October 3, 2019, Putin signed a decree raising the retirement age from 55 to 60 years for women, and from 60 to 65 years for men.
Orphan adoption: "A positive trend"
During his live 'Direct Line' forum in 2011, Vladimir Putin answered a question about foreign adoption of Russian orphans: "Recently, we have seen an increase in the number of domestic adoptions. <...> Already this year, or was it last year, 72 thousand children were adopted. This is a significant increase compared to previous years. This is undoubtedly a positive trend that we will encourage and support." The President expressed confidence that "adoption numbers were growing, as was the number of domestic guardians."
In reality: In 2010 only 7,000 children were adopted domestically, another 3,000 were adopted by foreigners. The figure that Putin named, 72 thousand people, was a figure encompassing all children that had been taken into families, not only adopted children, but also those over whom custody or guardianship was issued and those who were in foster care. Additionally, contrary to the president's statement, these figures had in fact deteriorated in comparison to previous years. For example, in 2009, 86,000 children were placed in families, and 120,000 in 2007.
In 2020, only 39,000 orphans ended up in Russian families. This is partly due to the decreased number of orphans in orphanages. However, as shown by an IStories investigation, the adoption rate is at its eight-year low. The only recorded growth period in adoption rates was between 2012–2015. This growth was due to the monetary incentives paid to the guardians, which the state promoted following the introduction of the "Dima Yakovlev Law", that banned foreign adoption. Yet the rate of domestic adoptions continues to decline. In 2019, Russian citizens adopted only 9 % of children taken into families, which is 6 % lower than in 2010.
Waste disposal reform: "Decades of accumulation"
For several years, Russians have complained to Vladimir Putin about the problems of landfills and garbage dumps, which are located in close proximity to residential areas and threaten the life and health of local residents. Each time the president acknowledged the problem and promised to solve it. In 2017, he announced that Russia would start building waste processing plants. "Stage one of this project will see five new waste processing plants, four of which will be in the greater Moscow region," Putin said.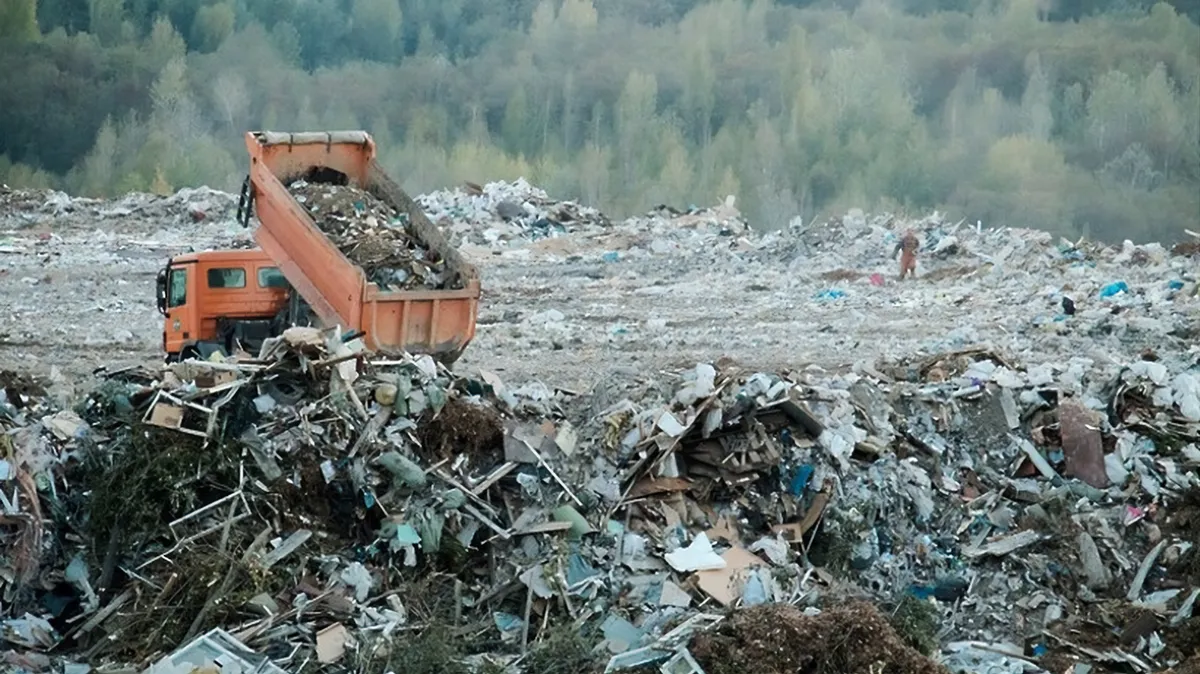 In 2019, the president further elaborated on the problem admitting that "For decades, we have accumulated garbage and household waste, without proper disposal and treatment processes." "Now, we have designed a long-term program [for waste processing], that will span several years and result in the construction of 200 waste processing plants," he said.
In 2020, a journalist from Magnitogorsk asked Putin, why garbage reform had been "stalling" in regional areas. The President refuted this claim: "I don't think this reform is stalling. There are a few administrative and logistical issues related to the organization of the plant construction, but this does not reflect the progress of the reform itself."
90 %
According to the Accounts Chamber, garbage reform in the country has failed
In reality: The waste reform in Russia failed. According to the calculations provided by the Accounts Chamber, by 2020, only 7 % of waste had been recycled. In total, there are currently 8323 landfills in Russia, 916 of them are located in urban districts.
Meanwhile, confidants from Vladimir Putin's inner circle took the problem unto themselves. IStories reported on how they cornered the garbage market worth 2 trillion roubles.
Teacher's wages: "An abnormal situation"
Almost every year, Russian teachers ask Vladimir Putin, why their wages are so low. During the 2017 Direct Line, a young teacher from Irkutsk Oblast asked the president how to survive on a salary of 16,500 roubles per month.
In response, Putin stated that the average salary of teachers in Irkutsk Oblast is more than 30,000 roubles: "It is clear that a young professional, and you are a young professional, should receive a little less than seasoned educators with extensive experience. However, it's unclear why the difference is two-fold. The difference in income should not be so stark. It would be reasonable to define either a minimum floor or a minimum ratio between the level of income of young professionals and those who have long experience. <...> Salaries should not differ by such orders of magnitude."
In reality: According to Rosstat, in 2017, the average salary of teachers in Irkutsk Oblast was indeed 33,800 roubles before 13 % tax, and in Russia as a whole – 34,900 roubles. In 2020, the average salary of teachers according to Rosstat was 42,500 RUB.
However, it is important to note that these figures are an average, which is often skewed by anomalies such as the salaries of school principals and head teachers, which may exceed 100,000 roubles, while the salaries of the ordinary teachers are several times less. According to a study by the Uchitel trade union, the average base salary for a teacher in Russia is actually 8,500 roubles a month. This is less than minimum wage, which in 2020 was 12,130 roubles. With the various allowances and overtime bonuses, the final amount is higher, but still it falls far below the amount declared by Rosstat's data. Olga Miryasova, the organizing secretary of the Teacher trade union, told Open Media: "There are bonuses for seniority, various qualification payments, incentives for the work in the Far North or in rural areas. As a result, the salaries in poor regions may rise to, say, 20,000 roubles, but that is only if the individual works extremely hard."
According to the analytics of job search engine Indeed, based on 60 thousand vacancies, the average salary of a teacher in Russia over the past three years was 20,400 roubles. According to the analytics of job search engine Trud.com, the average teacher's salary for 2020 was 22,500 roubles. OTR TV channel carried out a poll on the real salaries of teachers: judging by the reports of its viewers, the average salary of a school teacher is 19,000 roubles.
Kindergarten staff wages: "Surviving on this salary is practically impossible"
In 2009, an assistant teacher from a kindergarten in Krasnoyarsk Krai asked Putin how he expects her to live on a salary of 3,800 roubles a month. "Surviving on this salary is very difficult, it is practically impossible", Putin replied, "Krasnoyarsk has a rather young energetic governor. We will definitely discuss this problem with him."
In 2013, Vladimir Putin promised employees of preschool institutions "to bring the level of wages to the industry average" by 2018.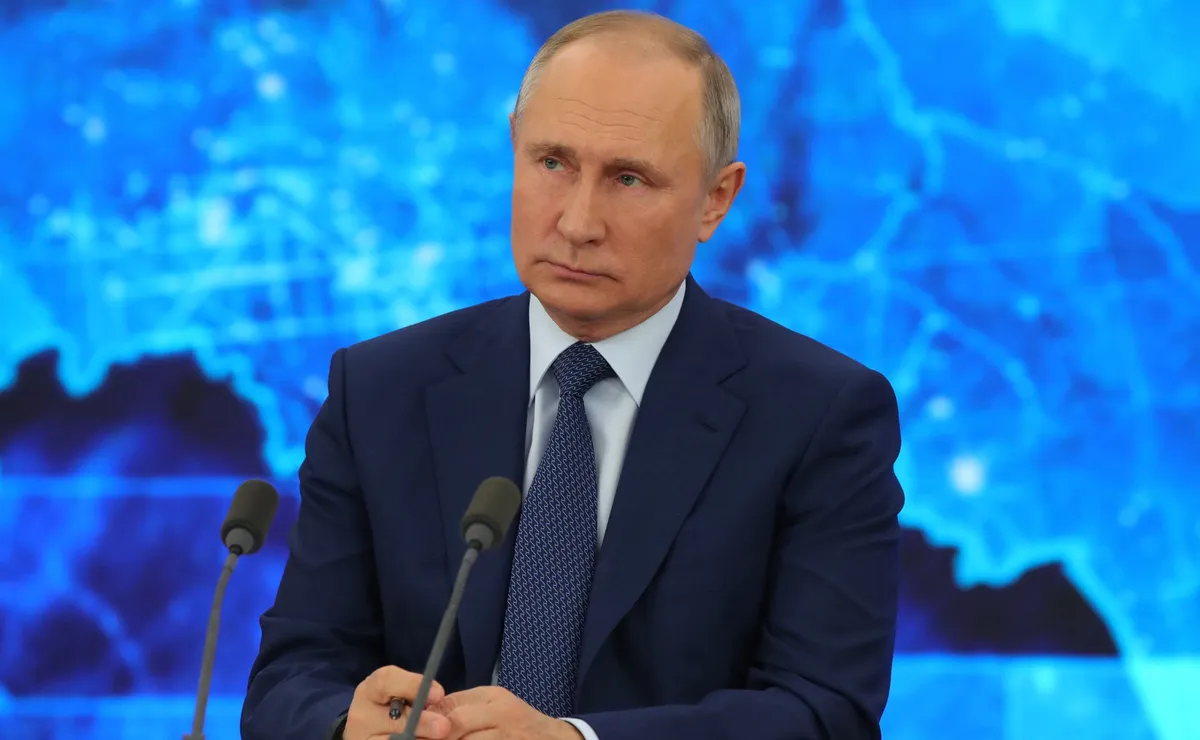 What happened next: In 2020, the average salary of kindergarten teachers, according to Rosstat, was 34,300 roubles before 13 % tax. And the average salary in the field of general education is 38,400 roubles. The attempt to bring salaries of pre-school educators to industry standard has not yet been successful.
In reality, pre-school caregivers earn much less. According to Trud.com, collected on the basis of 700 resumes, the average salary of a kindergarten teacher in 2020 was 20,500 roubles. On the basis of 10 thousand resumes, over the past three years, Indeed.com has stated the average earnings of educators to be 17,700 roubles. A poll of OTR TV viewers showed only 14,000 RUB.
The wages of scientists: "The right conditions for self-actualization"
Back in 2005, Vladimir Putin was asked how he plans to stop the emigration of scientists abroad. Among other measures, the president promised to increase wages for researchers: "It would obviously be more beneficial for our government to create the right conditions for self-actualization of young scientists and researchers, here, domestically. We predict that by 2010 the official income of these young professionals will reach a figure no less than 30,000 roubles."
What happened next: the average salary of researchers, according to Rosstat, reached 30,000 roubles before tax, only in 2013.
Support fact-checking journalism
Your donation will help us follow the promises of the authorities
In 2020, according to Rosstat, the average salary of scientists was 97,800 roubles before tax. But, as in the case of teachers, this figure does not reflect the reality. According to Trud.com, the average salary of researchers in Russia in 2020 was just over 41,000 roubles. Analytics of Indeed.com over the past three years, show that the average earnings of scientists are about 30,000 roubles. Responses of OTP viewers put the figure at only 20,000 roubles.
The middle class: "Exclusively positive forecasts"
In 2007, Vladimir Putin announced: "We must strive to grow the number of people in our middle class. The forecasted growth trends so far are exclusively positive. We must always pay close attention to this, and we will do it in the future."
What happened next: In March 2020, Vladimir Putin stated that 70 % of Russian citizens belong to the middle class, because they earn more than 17,000 roubles. However, to be part of the middle class one must earn an income at least 25 % higher than the median salary in one's region. In 2020, the median salary throughout Russia was 35,000 roubles. This means that half of Russians earn more, and the other half less, than this amount.
Experts argue that the country's middle class has not grown. According to the calculations of the Institute of Sociology of the Russian Academy of Sciences, in 2006, 20-22 % of Russians belonged to the middle class. According to a study by the Higher School of Economics, in 2019, 24 % of Russians belonged to the middle class, slightly more than at the beginning of the 2000s. However, in 2020, due to the pandemic, 6 % of them dropped down into a lower socio-economic bracket.
Economic inequality: "We will work hard to close this gap"
In 2009, Vladimir Putin acknowledged the enormous wealth gap between the rich and the poor in Russia. He promised to work to narrow this divide: "The gap between those with large incomes and those with minimal ones is very large. This is one of the problems in our economy and our society. We will work hard to close this gap."
In reality: According to the latest report from Investment Bank Credit Suisse, income inequality in Russia remains the highest among the world's key economies. In 2000, 54 % of the country's national wealth was concentrated in the hands of 1 % of citizens. In 2016, seven years after Putin vowed to diminish the gap, these individuals owned a record 65 % of national wealth, and 57 % in 2020. The global average is 44 %.
Gender equality: "People will no longer be judged on gender"
In 2007, Vladimir Putin was asked if a woman could become the president of Russia. "Women certainly have the opportunity to do so", the president replied. "Unfortunately, in our country there are very few women in senior leadership positions within the private sector and in the highest echelons of power. However, in the sphere of public service, the number of women holding electoral positions and ministerial positions, has increased. These women are excellent at their jobs. I am sure that their numbers will increase. Both the role and importance of women in the life of the country will soon be such that, the overwhelming majority of citizens will no longer judge based on gender – rather, they will judge only on personal and professional qualities."
In reality: The number of women in power remains minimal. In 2007, there were 23 people in the Russian government, including two women – this is 9 %. In 2020, the overall governing number grew to 31, three of whom were women (10 %).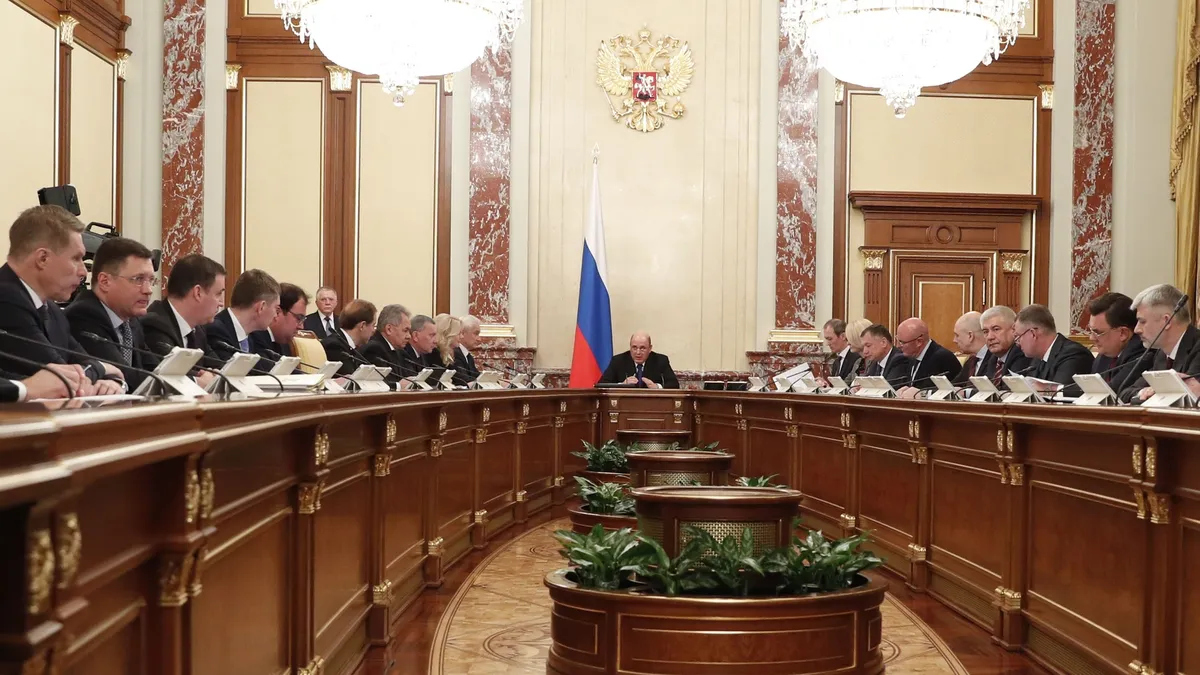 In addition, according to Rosstat data from 2020, Russian women earned 28% less than men.
In the world ranking for gender equality from 2006 to 2019, Russia dropped from 49th place to 81st (out of 153). In the ranking of equality of women and men in the political sphere, Russia dropped from 108th place in 2006 to 122nd place in 2019.
About Crimea: "We have no legal right to interfere with the domestic affairs of another country"
In 2006 Putin stated that "Crimea is part of the Ukrainian state, we have no legal right to interfere with the domestic affairs of another country."
What happened next: In March 2014, Crimea and Sevastopol, formerly part of Ukraine, joined the Russian Federation after a referendum held on the peninsula, that was supported by Russian troops. Most nations of the world still do not recognize this act as legitimate and consider it an annexation. During the Direct Line public forum in 2014, Putin said: "Russia could not act differently". When asked about the presence of Russian military forces in Crimea, the president replied: "Our task was to help Crimeans express their rights of free will. We helped them create the necessary conditions for this. <...> Therefore, our troops certainly stood back of the Crimean self-defense forces."
This story was published by IStories in Russian language and translated into English by Olia Borzyak.