Read the "Orlan" story.
VMK company office sits in a three-story brick building on a main street in the southwestern Russian city of Saratov. It's surrounded by a bunch of stores selling doors – "100 Doors", "Doorland", "Doors Empire" and "Doors Plus". VMK itself has no sign, no website, no phone number, and only four listed employees.
And yet, the unassuming storefront is home to one of Russia's largest suppliers of electronic components. Last year alone, VMK received $43 million worth of components from abroad, primarily from the U.S. companies, Analog Devices, Xilinx and Texas Instruments.
In fact, VMK has only one client. It's Russia's main arms manufacturer, Rostec. More precisely, the Rostec subsidiary, Concern Radio-Electronic Technologies (KRET), responsible for the development of radio electronics for the military, which includes electronic warfare systems.
"Vitebsk," "Khibiny," "Krasukha" and others
Electronic warfare is used to disrupt enemy communications, control systems and reconnaissance systems. It's also used to protect friendly troops from all of the above. "A variety of electronic warfare systems are now successfully being tested in combat: they jam the enemy's communication channels and guidance systems, leaving them without eyes and ears. They also give the ability to effectively fight drones, as well as suppress control and data transmission channels between operators and the drones and satellite navigation", Rostec explains.
Russia spends 30-40 billion rubles annually on the purchase of electronic warfare systems, according to Russian military expert Pavel Luzin. KRET is the largest player in the electronic warfare market.
KRET has been sanctioned by the U.S. since 2014, and the roughly 70 companies it controls are also gradually being sanctioned. The Kaluga Research Radio Engineering Institute (KNIRTI), for instance, which makes the Khibiny electronic countermeasures complex that protects Russian aircraft from air defense systems, fell under sanctions in 2019. The sanctions deprive KRET of the ability to legally obtain Western components, without which it's impossible to make the Russian "wonder weapon." Experts from the Royal United Services Institute (RUSI) identified 450 types of foreign-made electronic components used in 27 types of Russian weapons it collected and studied from the battlefield in Ukraine. U.S. companies were the makers of 317 of these components.
Via open sources IStories found several examples of components connected with KRET.
At the end of 2021, for example, the Stavropol-based manufacturer Signal, which is part of KRET, published on the Rostec procurement portal a list of components for the SAP-518SM jamming system – a modernized version of the Khibiny – which is installed on Su-30 aircraft used by Russia. These included chips from the U.S. companies Analog Devices, Xilinx and Texas Instruments, Switzerland's ST Microelectronics, Bourns resistors that also come from the U.S., Japanese Murata capacitors, and German Infineon diodes. Some of the components are subject to U.S. export restrictions.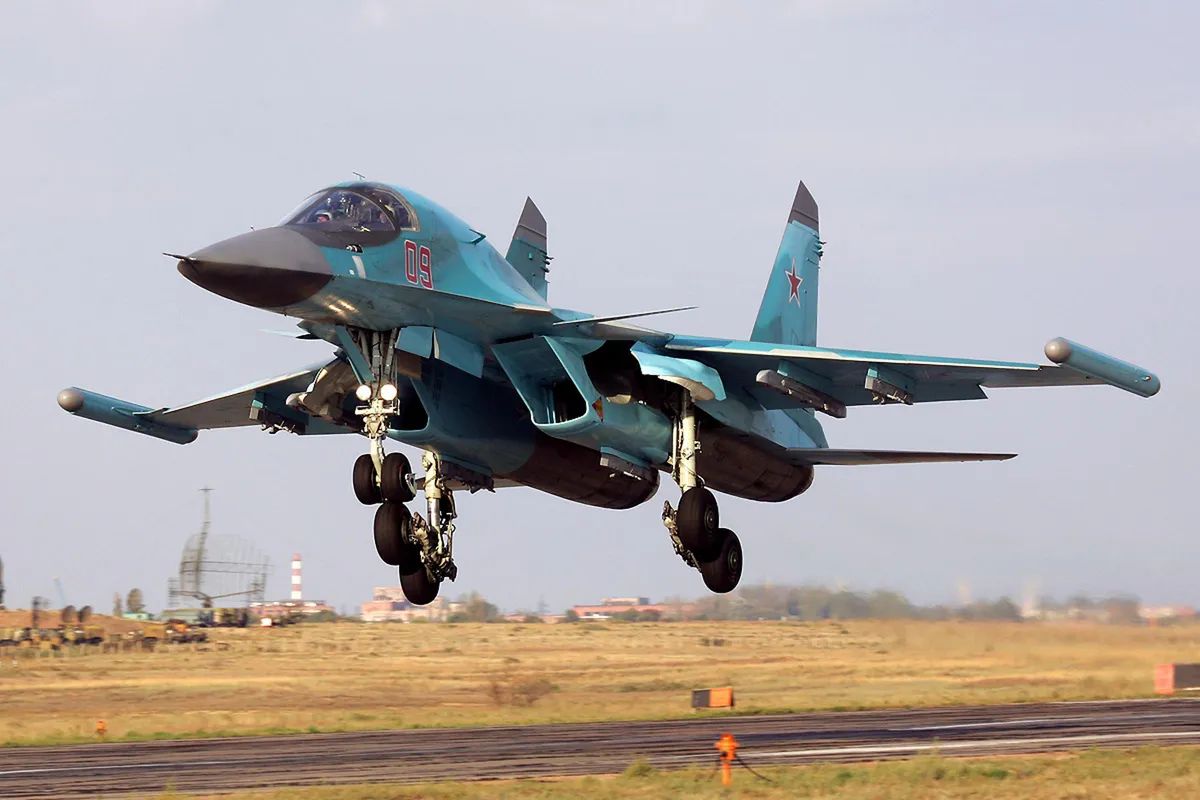 Similar electronics are located inside the Vitebsk electronic warfare system, which is made by Tatarstan's manufacturer Radiopribor, also part of KRET. The Vitebsk system is placed on Russian helicopters to protect them from Ukrainian MANPADS. It operates thanks to chips from Japan's Murata and the U.S.-based Texas Instruments.
Documentation for certification tests of the Krasukha electronic warfare system is also available. It was published by the manufacturer, Bryansk Electromechanical Plant, another KRET subsidiary. The Russian military, according to RUSI, have used the Krasukha to, giving one example, jam the signals of Starlink satellites. Krasukha includes chips from U.S.-based Analog Devices, Texas Instruments and Microchip Technology.
KRET can't purchase components directly from the enemy, so it has built a chain of companies to help acquire them. IStories uncovered this chain by studying the companies' financial and customs documents.
Supply chain: Level 1
The chain of intermediaries begins with the Mytishchi-based subsidiary of the Radiopriborsnab manufacturer near Moscow. In fact, this company is responsible for the procurement of electronic components for KRET enterprises (it's presented this way in all documents). In 2021, Radiopriborsnab's revenue from the sale of electronic components to KRET enterprises amounted to almost 10 billion rubles. The main buyers in 2022 are the above-mentioned KNIRTI, the Ekran Research Institute (the lead developer of Vitebsk), as well as the Ryazan Instrument Plant (avionics, radars, etc.).
Radiopriborsnab itself, of course, can't directly access the market for foreign components; as a 100% subsidiary of the sanctioned KRET, it's also under sanctions. In 2017, at the same address in Mytishchi, another company was registered with the same name, Radiopriborsnab. It is 49.9% owned by the original Radiopriborsnab, and 49.9% owned by another KRET subsidiary. The director of this second Radiopriborsnab, Daria Khorkina (probably the lawyer for the original Radiopriborsnab; Getcontact app shows that a number of people have her number written this way), owns the remaining 0.2%. Technically, this removes the second Radiopriborsnab from part of the sanctions — after all, none of the structures of KRET have a controlling stake in it. In 2022, the first Radiopriborsnab purchased almost 17 billion rubles worth of components from the second Radiopriborsnab.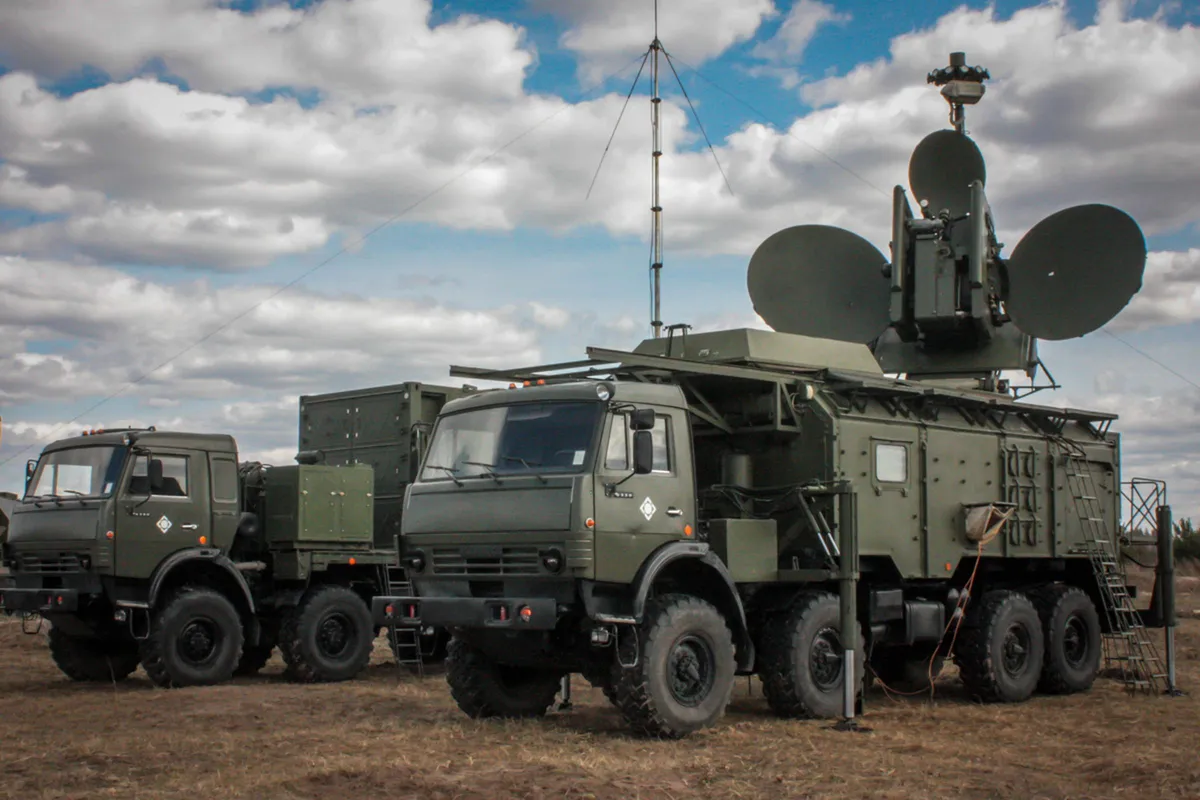 Supply chain: Level 2
All the needed equipment can't be obtained directly via this intermediary, however. A number of electronic components are subject to export control, and American regulators wouldn't allow a company within the Russian defense complex to be recorded as the final buyer. As a result, the suppliers of the second Radiopriborsnab are companies that are, formally, not associated with KRET at all.
The largest of them is Testkomplekt, which supplied components worth 8.2 billion rubles to Radiopriborsnab in 2022. Some of these components must have been imported because, according to customs data, Testkomplekt imported $33 million worth of components into Russia in 2022 (including those from U.S.-based Analog Devices, Xilinx and Texas Instruments).
At the same time, Radiopriborsnab is the main – but not the only – client of Testkomplekt. The latter supplied, for example, the Okeanpribor concern, which makes hydroacoustics for the navy, and the Yantar Baltic shipbuilding plant, which builds warships.
"Testkomplekt", as the businessmen call it, "is part of the KRET perimeter". In 2016, it was founded by Guzel Agzamova. She is almost certainly the wife of one of KRET's managers, Spartak Antikovich Khaidarov.
Several people, according to the Getcontact app, have her phone number listed as Guzel Spartak or Guzel Khaidarova. Her mother-in-law, Raya Khaidarova, is listed on her Odnoklassniki page. Raya also indicates that her husband is Antik on her Odnoklassiki page. These are all rather rare enough names and surnames to suggest more than a mere coincidence. After all, Guzel Agzamova owns the apartment where Spartak Khaidarov was registered.
Until 2021, Testkomplekt was registered at the same address as the main Radiopriborsnab. Now it is located in a neighboring office with a subsidiary company of KRET, Promtekhnocert. Spartak Khaidarov is the deputy general director of Promtekhnocert.
Another almost 4 billion rubles worth of components that went to Radiopriborsnab were supplied by two companies that also hold the same name, VMK. One is from Saratov, the other from Samara.
In the registry, they are recorded as owned by different people, but the Samara VMK has the same listed phone number as the former company of the owner of the Saratov VMK, Dmitry Rebus.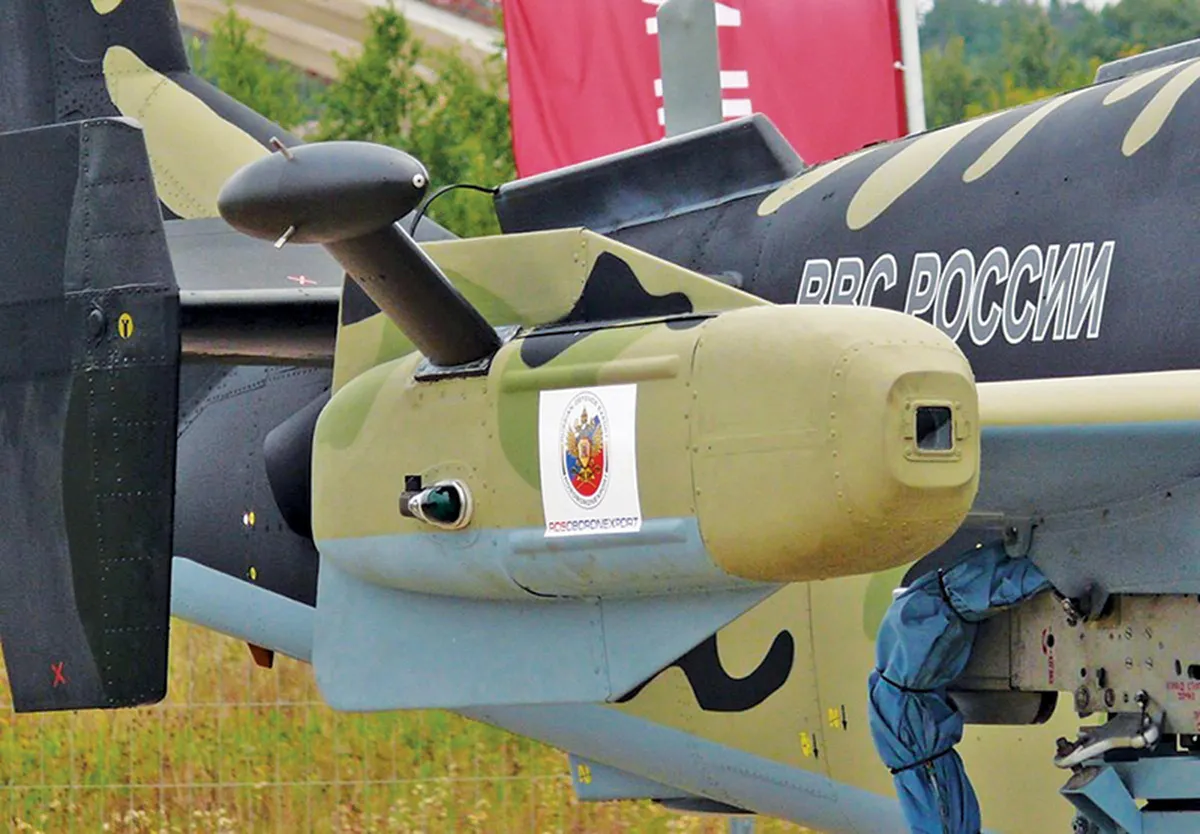 Supply chain: Level 3
The three Russian firms that supplied almost 12 billion rubles worth of components to Radiopriborsnab in 2022 do not receive the parts directly from manufacturers, of course.
Both VMKs have two suppliers, one Turkish and one Chinese.
Hong Kong's Tordan Industry Limited belongs to the director and owner of the Saratov VMK, Dmitry Rebus. He registered the company in the Solo shopping center, which provides rental space for small shops (cosmetics, handicrafts, etc.). With that said, Tordan Industry itself is not small at all; last year it imported almost $30 million worth of components into Russia.
Support independent journalism!
Your donations will help us continue to tell the truth about the war in Ukraine and more
Turkey's Turkik Union And Dijital Teknoloji, which delivered $24 million worth of components in 2022, is run by Mustafa Cankat Aitek. Turkik Union claims on its website that it manufactures and sells computers and other electronics, while random photos from the internet are published in its "Products'' section, and random text is used as descriptions, like quotes from "The Sorrows of Young Werther" by Johann Wolfgang Goethe.
Cankat Aitek shows up in the Turkish press quite often. He has several businesses in the country, including Turkik Union, which supplies Rostec. In the Turkish business register, Aitek is listed as the company's "chairman of the board," and his older brother, Niel Orkun Aitek, is listed as deputy. Orkun Aitek passed away last December; local media recalled how bravely he fought the putschists during the coup attempt on July 15, 2016. The Aiteks are the nephews of Atilla Aitek, the former intelligence chief of the Turkish General Directorate of Security.
Testkomplekt has many Chinese suppliers, including dozens of companies from both Hong Kong and mainland China. The largest of these is the Hong Kong-based United Electronics Group Company Limited, which is owned by a man named Yury Zhukov.
Nobody heard anything
The people and companies that are mentioned in this article and whose contacts IStories managed to find did not want to discuss their business. Testkomplekt's founder, Guzel Agzamova, and Radiopriborsnab's Daria Khorkina both refused to talk. The current owner and general director of Testkomplekt, Ruslan Bulatov, said that he had nothing to do with supply, and hung up. Rostec, Promtekhnocert and Dmitry Rebus did not answer the questions sent to them. It wasn't possible to contact Spartak Khaidarov.
Turkik Union said they were not connected in any way with any of the companies mentioned by IStories.
The Western manufacturers, Analog Devices and Texas Instruments, as usual, said that they have no business with Russia since the war began.