The new responsibility of managers in many Russian companies is to monitor Avito, Yula, and other advertisements websites to see if a device or component that is needed in production turns up. Import is a problem, as we all know. As one flower supplier says: "After the first sanctions in 2014, we had Belarusian shrimp, and now we have Bashkir orchids."
IStories decided to figure out who and how imports sanctioned goods into Russia: foreign equipment, components, and more. Online flea markets and hastily created intermediaries; parts made on 3D printers and removed from working machines (so-called 'cannibalism'); intermediaries in third countries — Russian business is trying various means to make up for the missing imports. Russia's main trading partners have stopped supplying equipment, spare parts, and other goods for most industries because of sanctions or because of convictions. The good news for business is that using certain schemes, you can import almost anything. And the bad news is that it is not possible to deliver enough goods this way. There's not enough for everyone, and prices are going up.
Buying Used
"We've cleaned out all the Avito," admits the owner of a bakery near Moscow in response to a question about how he plans to keep the equipment, which is no longer supplied to Russia, in working order. Since March, one of his firm's managers has had a new responsibility: to monitor the largest resources for the sale of used goods and equipment on a daily basis, from classified ads websites like Avito and Yula to specialized online sites for bankruptcy estate sales.
"We buy whatever we can find that works for us — furnaces, ovens, kneading machines, packaging and refrigeration equipment, both working and not, as 'donors' for repairs. Of course, the sellers are not fools, the prices have soared by one and a half times at best, but you have to take it to have something to work with. Everything we have is from Italy and Germany," says the entrepreneur.
The EU banned imports of equipment for bakeries and many other industries in the fifth package of sanctions on April 8, while bakeries in major Russian cities depend on imports by 80-90%, and in the regions by 50-70%, Rustam Aidiev, executive director of the National Union of Bakeries, told Kommersant.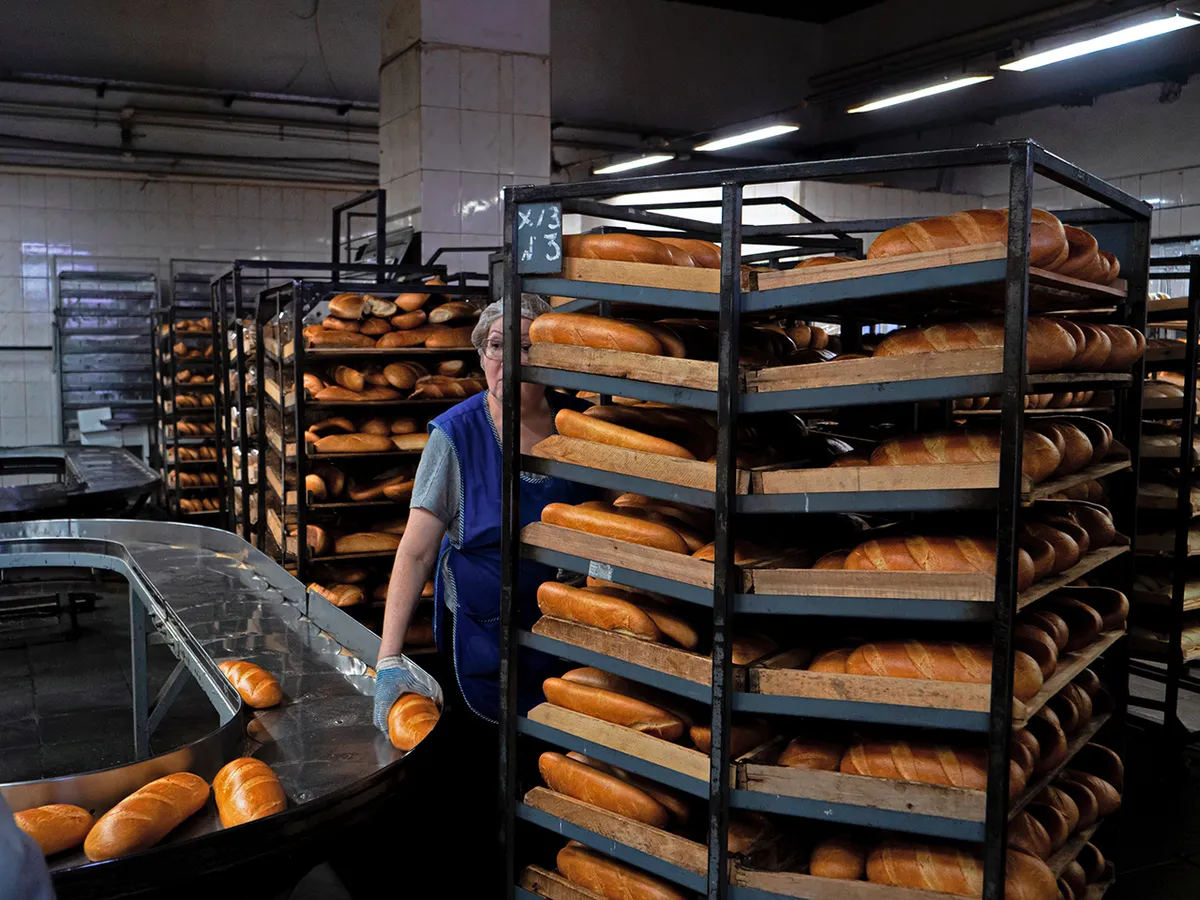 Western companies have stopped shipping to Russia any equipment and goods that have engines and chips — just in case, so as not to fall under the secondary sanctions, because not everyone wants to understand the complex list of sanctioned products and find out what can and cannot be delivered. What can be bought now takes twice as long and costs several times as much, employees of a logistics firm said.
The average wear and tear of equipment in bakery production is 73%, as indicated in a report on import substitution, presented by the Moscow State University of Food Production. According to its experts, equipment in the Russian food industry is worn out by almost 60%, with a strong dependence on imports.
Wear and tear of equipment and dependence on imports in the Russian food industry
| | | |
| --- | --- | --- |
| Oil and fats | 86 | 95 |
| Meat | 78 | 95 |
| Sugar | 82 | 92 |
| Fish | 74 | 85 |
| Dairy | 73 | 89 |
| Baked goods | 73 | 78 |
Source: Presentation by Moscow State University of Food Production
There is not much hope of quickly replacing foreign equipment with Russian analogs. Firstly, complete re-equipment is expensive, and secondly, up to 80% of imported components are used in Russian-made machines, said Sergey Mayorov, chairman of the Machine-Building Cluster of the Republic of Tatarstan.
For large enterprises, buying used equipment is not an option (you can't buy much on "Avito"), and they shut down because of the lack of parts. For example, the city-forming Tikhvin Freight Car Building Plant prolonged the shutdown introduced in the middle of May for the whole month of June because of the lack of bearings produced in the USA. Smaller companies, on the other hand, are trying to get out of this as best they can.
"In our industry, few people have seriously invested in equipment upgrades; we still have Brother knitting machines made in the 1990s. Everyone lived according to the principle "he who has the bad old stuff buys the new one," so now we are worried about the future," says the general director of knitwear production in the Ryazan region. He, too, has been buying up sewing and knitting machines and yarn on Avito and other resources since March.
Even cellular operators are preparing to bring used equipment into Russia, including by purchasing base stations through resellers in friendly countries. Due to the fact that Nokia, Ericsson, and Huawei stopped supplying to Russia, there may be failures on mobile networks by the end of the summer.
"There is frantic demand for energy equipment right now," says the founder of an investment group that specializes in crisis management. With a huge profit, he sold off all the transformers, generators, turbines, and other power plant equipment that he had received over the past ten years as a reward for participating in asset sharing and bankruptcy cases: "For example, transformers for an electric substation four years ago were worthless, but now that there are no more imports, but there is an investment program to upgrade capacity and build new substations, everyone needs them dramatically. So now it's all spread out at a 'times a hundred' price compared to what it was paid for originally."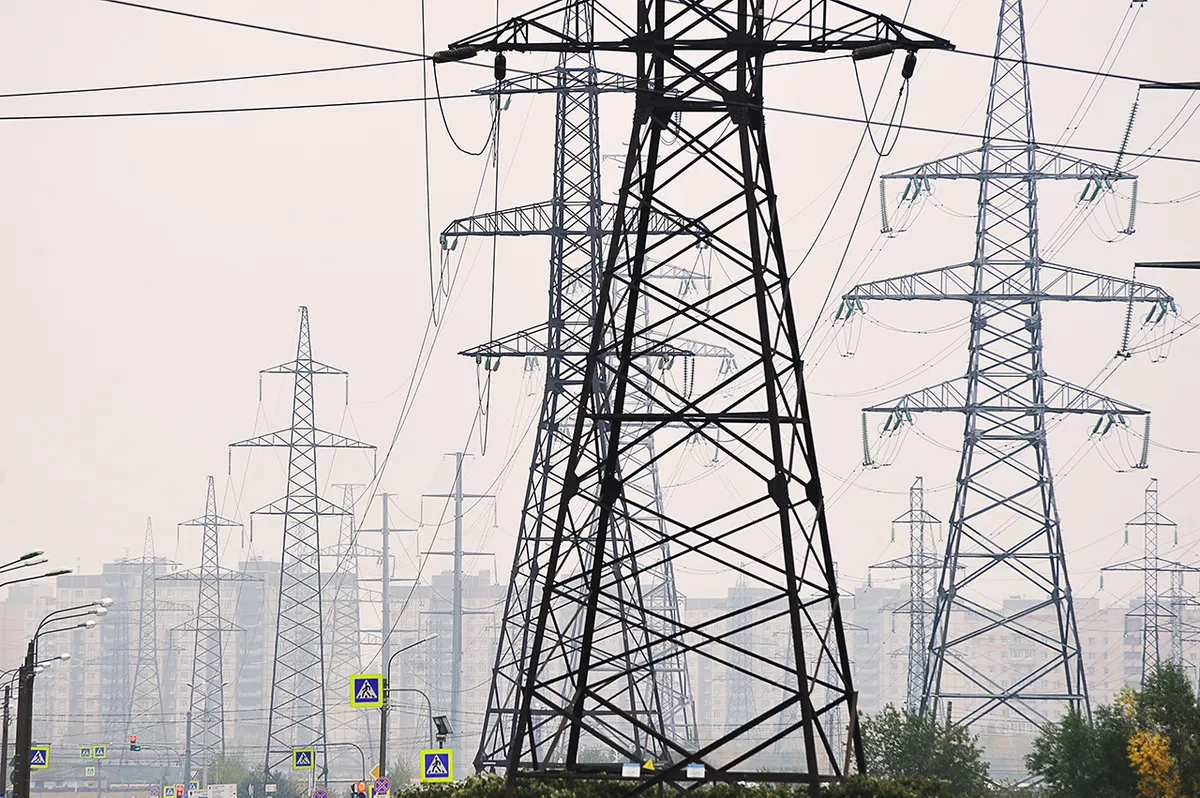 3D printing
Due to difficulties with the supply of home appliances and cars, Russians rushed to fix what they had. For example, the demand for repair of household appliances for the past three months has increased by 43% compared to last year, according to "Avito services" analysts, who reviewed requests from 23 million users.
There are problems with the repair in the official services. Because of supply disruptions, there is a shortage of spare parts. Ministry of Economic Development in response to complaints from dissatisfied customers of various services has already proposed to increase the warranty repair period of machinery and automobiles from 45 to 90 days.
It's easier for unofficial services to keep going. 3D printers come to the rescue. "We print plastic components, small parts like different buttons, trim pistols, levers and holders," the appliance repair firm's foreman recounts. The owner of the unofficial repair service for Volkswagen and Skoda cars solves the problem in the same way. A company that produces turnstiles, including state orders for large stadiums, has begun using 3D printers to print plastic parts, says its manager. How long this will be possible is a big question. A major manufacturer of 3D printers, Japan, has banned their export to Russia since May 20.
Replace Britain with China
Most official car dealers since the end of February sell parts, consumables, and oils only if the car is serviced by them. Prices for the goods on display in the hall are not indicated — they vary a lot, depending on which shipment the products came in. There is no significant shortage so far, but you have to wait for parts, and prices have risen dramatically.
Unofficial service stations use analogs of parts from brands that left Russia, getting them from China and Türkiye. The quality varies and since we now have to look for new suppliers, the share of counterfeit parts is growing, the sources of IStories confess. They do not attempt to assess the growth of counterfeiting — so far these are isolated cases. "Now it's not uncommon to have to install an analog of an analog in a car, and, of course, it's a matter of luck, but you have to take a risk if the customer wants to drive rather than wait," says an employee of an independent service center.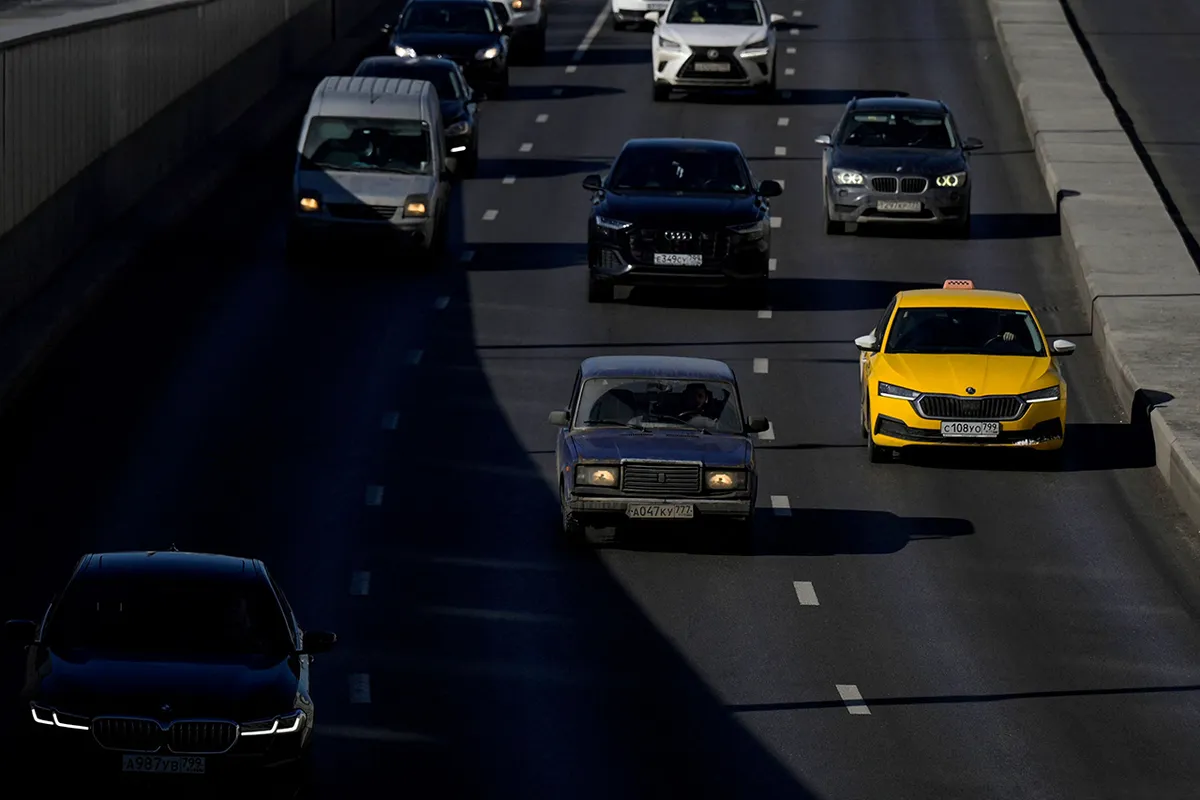 "I took a risk and put Chinese rubber on my car and I'm satisfied — excellent quality," says a member of the Russian Land Rover Owners Club. He is not alone: according to him, a British Land Rover running on Chinese tires is now the norm. We still have European ones, but at speculative prices — five times more expensive than a year ago, says the source.
However, unofficial dealers connected with the club have figured out how to import the brand's original parts to Russia, he continues: they have worked out a delivery route through "friendly countries", registered a "flawless legal entity" in the EU, the only thing left is to find a supplier-intermediary who will agree to work according to this scheme, reselling the products purchased from Land Rover to the new entity.
Dealers are also discussing the organization of the import of "fresh" cars: when a car will be bought in Europe by an EU citizen who received money from a non-sanctioned country, and sent to Russia through other Europeans, or, if that does not work, re-exported through Armenia or Georgia. "With the exchange rate of the ruble, it's a sin not to transport cars," admits a dealer who discusses such a scheme.
Disassemble for spare parts
"And we 'cannibalize' a little bit at a time. The proportion is as follows: two American John Deere tractors (this is the world's largest manufacturer of agricultural equipment) work, and one remains idle — we disassemble it for parts. It's the same with harvesters," says an employee of a large Russian agricultural holding.
Transport companies have bought up all old truck tractors in Russia in order to use them to repair European vans, employees of three logistics companies said. European trucks account for the bulk of the fleet because they are more reliable than Russian and Chinese ones. Now Russian transport companies urgently need spare parts for European-made vehicles, said Vyacheslav Trunaev, president of the Siberian Association of Automobile Carriers. According to him, to solve the problem the Association asked Prime Minister Mikhail Mishustin to temporarily allow preferential imports (without customs duties and recycling fees) of European long-haul tractors not older than five years in Russia.
Perhaps the worst situation is with aviation. "Aeroflot will start dismantling its planes for parts by the end of the summer because of the sanctions that cut it off from acquiring foreign parts, Bloomberg wrote in May, citing experts from IBA, a company specializing in business intelligence in aviation. As employees of other airlines with fleets older than Aeroflot's told us, back in March they had allocated Boeing and Airbus for disassembly for parts.
Purchase via third countries
In April, the EU banned imports of roses, rhododendrons, azaleas, and all planting material, including tubers and bulbs of plants into Russia. Before that, Europe, especially the Netherlands, accounted for 80% of the supply of seeds, bulbs, and seedlings and about half of all cut roses and tulips. In addition, the EU banned trucks registered in Belarus and Russia on its territory — they were the ones who brought all the flowers to Russia. Wholesalers immediately began to warn customers about possible supply disruptions. But a solution was found.
"Our partners have established subsidiaries in countries outside the EU, but I won't say where exactly, just in case," says the Russian online plant exchange owner. Now, according to her, supplies from Europe run smoothly.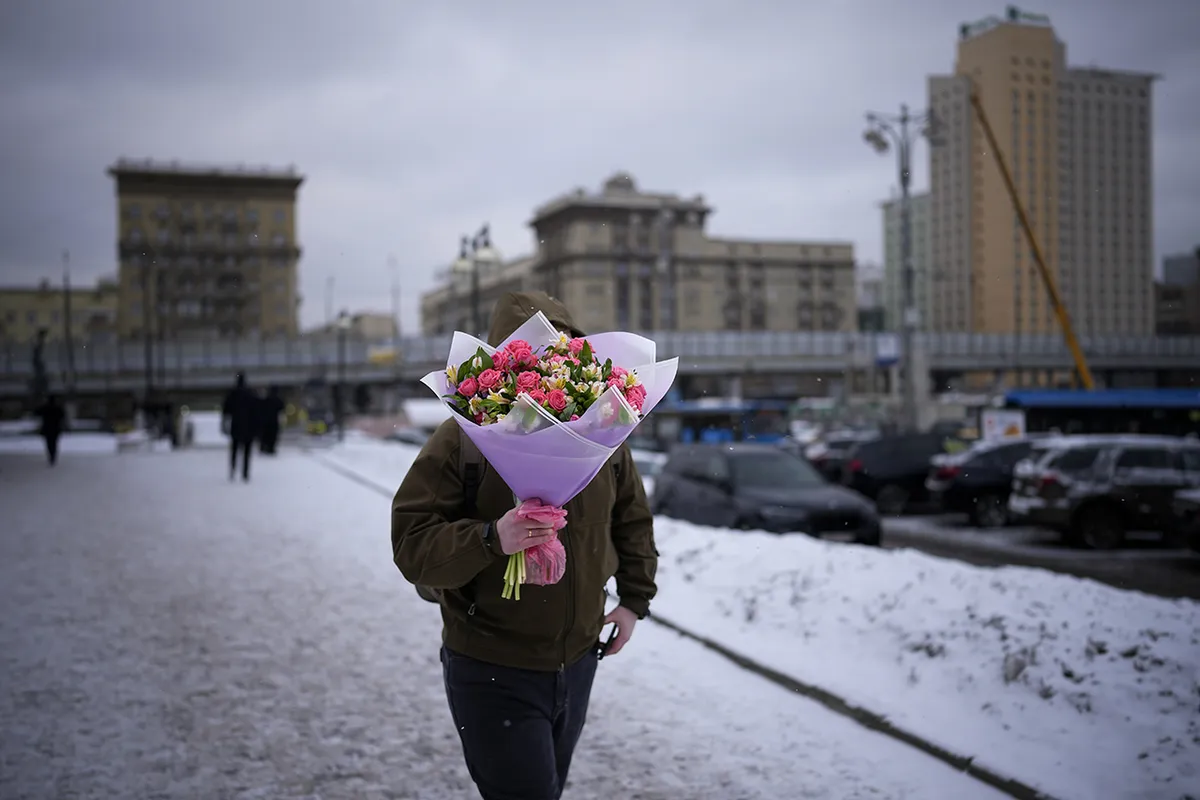 The manager of another flower wholesaler buys plants through a partner in Serbia and receives them through Kazakhstan. "Intermediaries from these countries are assistants to our logisticians in everything. Everything goes through them: from expensive European clothes to Japanese phones," he says. "After the first sanctions in 2014, we had Belarusian shrimp, and now there are Bashkir orchids because we get phalaenopsis and other flowers through firms registered in this Russian region bordering Kazakhstan," explains another florist wholesaler. And, of course, there is a growing supply of flowers from other regions, like roses from Ecuador, Israel, or from Russian greenhouses, he adds.
Run on old stock
Without imports, it is almost impossible to have dental treatment. In dentistry, according to the Russian Dental Association, the proportion of imported materials is at least 90%, and in prosthetics and implantology — almost 100%. Many voluntary health insurance programs and even some compulsory insurance programs prescribe the use of foreign materials.
After the collapse of the ruble in February and March and sanctions-related problems with logistics, the cost of popular European and American systems for bite correction and dental materials increased by at least a third, and in most cases by half, and has not decreased since then, the doctors say. Now there is a shortage of materials. For example, the company "3M", which had the largest market share of composite materials for dentistry, stopped supplying back in March. The clinics are mostly running on old stock.
There are high-quality Russian analogs of aligners, mouth guards, and braces, but their production uses imported raw materials, said Vyacheslav Minko, chief physician and general director of the Dental Clinic "Doctor Minko. This is a typical problem in many industries. Many clinics now offer clients Asian fillings, aligners, and implants instead of American and European: South Korea is premium, China is economy. There are good analogs of almost all European materials in China, certified in the local market, and they can be delivered to Russia in a month, says an employee of a logistics firm in Guangzhou.
"We also work with Russian materials, but they are closer to the premium price," says a private dentist from Moscow, laughing. According to him, those who wish can still get British and German materials and systems, but they will come to Russia by a roundabout route, through the UAE and Türkiye, and that will immediately add at least 40% to the price. The main problem, according to him, is the volume: foreign suppliers of dental products need to register in Russia, this process usually takes several months, and Russian companies, despite their desire, cannot increase production to meet the increased demand.
Return via partners
Those who are in a real state of loss are the sellers of luxury goods: because of the sanctions, you cannot bring to Russia clothes, shoes, and bags from Europe that cost more than EUR300 (and with the premium brands that is the cost of underpants or a belt) and from the United States that cost more than USD1,000. The "heavy luxury" boutiques have closed their doors, deliveries have been stopped, and the Dolce & Gabbana signboard is being dismantled in Barvikha Luxury Village. Real estate consultants are already predicting that Stoleshnikov Boulevard, where most of the stores have closed, will lose its status as the most expensive shopping street in the country and are advising owners of the premises to rent them to low-cost brands or restaurateurs.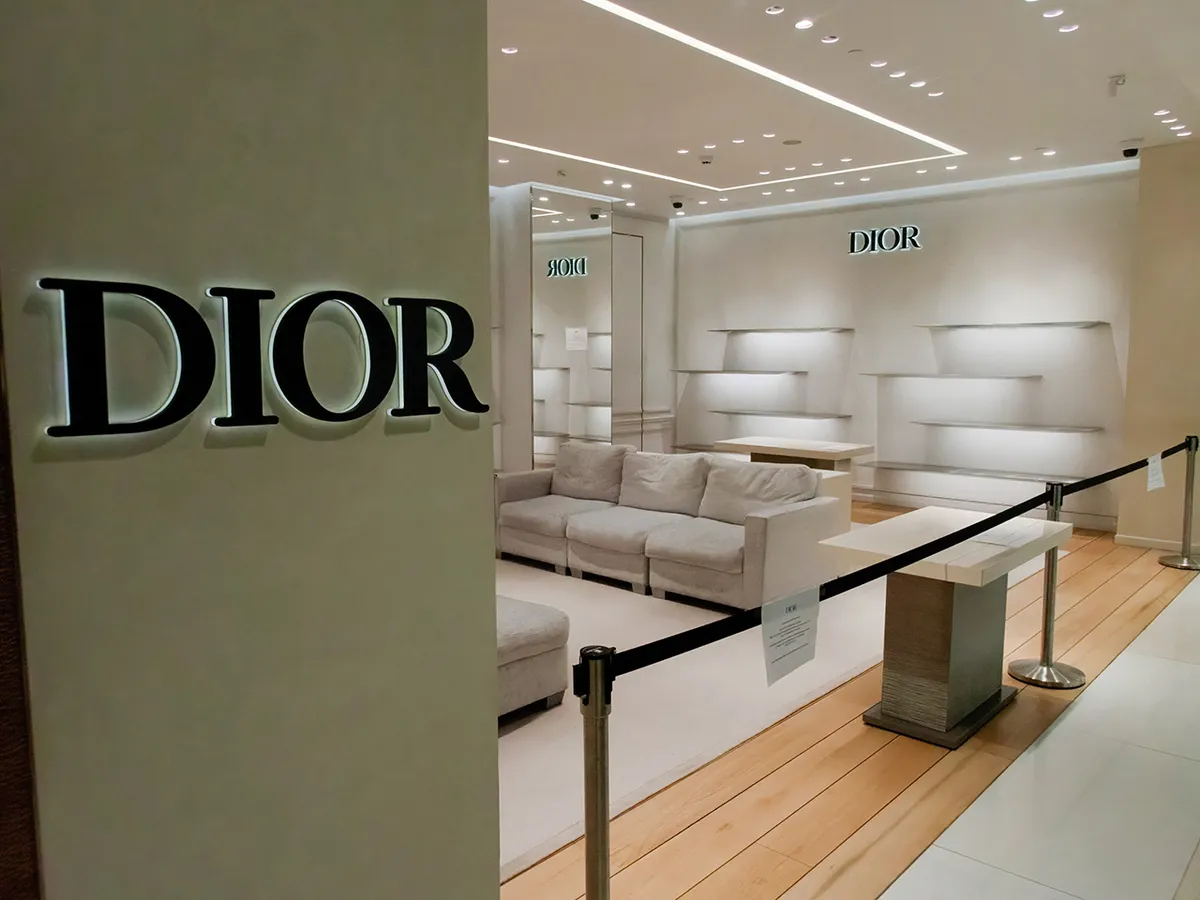 Consultants believe that premium foreign brands may return through their Russian partners, as it was in the 1990s and 2000s when expensive watches were brought to Russia by Consul and clothes were brought by Jamilko, Mercury (owner of Central Universal Department Store (TsUM)) and Bosco (tenant of State Department Store (GUM)). They did it until recently but to a much smaller extent. President Vladimir Putin advises not to worry about luxury consumers: "Those who want to bring in some luxury goods, can do it, but it will be a little more expensive for them. But these are the people who already drove Mercedes-Benz 600, and will drive, I assure you, will bring them from anywhere, from any country."
Indeed, those who need already purchase "heavy luxury" through Georgia, Armenia, and Kazakhstan, or go shopping in the UAE. But Russian sellers of luxury brands are in no hurry to engage in parallel imports, bypassing the fashion houses. As their employees admit, they hope to resume relations with the fashion houses in the foreseeable future. So now more than half of the new brands in TsUM are Turkish (for example, Nackiyé) and Russian brands (like the new brand of the famous designer Alexander Terekhov Sashaverse or the brand of the motorcycle racer Maria Kalashnikova Bats) and even Latin American brands (for example, Colombian Kika Vargas and Brazilian Fernando Jorge). An employee of TsUM assures the plan for this expansion was conceived last year.
Copy the secondary
It is not possible to replace imported software and high-tech products, especially in telecommunications. Deprivation of access to innovation leads to a setback in technical development. In the first quarter, shipments of mobile phones in Russia increased by 43% to 3.5 million units compared to the same period last year, and shipments of smartphones fell by 14% to 6.8 million, reported RBC, citing a GS Group research center report.
"Rostec (the State Corporation for Assistance to Development, Production and Export of Advanced Technology) proposes that the Ministry of Digital Development focus not on the fifth, but on the fourth generation of mobile telecommunications. In the approved 2020 version of the road map, it was planned to allocate RUB28.8 billion from the budget for the development of 5G. Now this money can be directed towards 4G, according to Kommersant's sources. But because of the shortage of equipment and technology, there are problems even with the deployment of such networks.
It will be very difficult to bring back international technology companies and software developers who have left Russia en masse — they leave not so much because of formal sanctions, but because of the image implications. And they will have to be replaced, Ruben Enikolopov, Rector of the New Economic School, admitted in an interview: "It will not be the advanced technologies that we used to receive directly, from now on it will be a so-called 'second copy'. That is, Asian countries (which are not themselves the leaders) get the first copy from the EU and the U.S., and then we get a copy from them. So they're falling behind with some kind of lag from the leading edge, and we're going to be even twice as far behind."