Students of Russian journalism schools told IStories how journalism teachers representing the independent media have been replaced by the ones working for pro-government publications. Now, students are being offered internships and jobs at state-run media outlets (RT, the VGTRK (All-Russia State Television and Radio Broadcasting Company), TASS) or are encouraged to quit journalism altogether. In the classroom, teachers are afraid to discuss the war. If they do, they support Russia's aggression. They don't talk about censorship or the mass blocking of independent media, and they recommend that students not write term and diploma papers on "foreign agents" or "extremist" Facebook and Instagram. Students bitterly admit that they once enrolled in a very different department to pursue honest journalism and learn from professionals, not propagandists.
"There are fewer and fewer adequate faculty members left."
A fourth-year journalism student at St. Petersburg State University (SPbU)
After the start of the war, a teacher of an investigative journalism course asked students to find hoaxes in Ukrainian history and expose them. He did not express his position on the war directly, but, for example, commenting on the closure of Novaya Gazeta (the newspaper suspended work until the end of the war. — Ed.) he said: "It has to be like that". He looked like he was quietly happy about it.
Another teacher is a former military man. He is just bursting with emotions now. He advises us to watch Besogon [Nikita Mikhalkov's propaganda program], he shows us televised speeches by Vladimir Putin and Foreign Minister Sergey Lavrov. He says straight out that there is a war going on, and believes that there really are Nazis in Ukraine.
But we're lucky with our teacher-practitioner, she's young, just out of graduate school. Every week, she and I discuss which media were blocked, which were deemed undesirable, what we liked about them. We dedicate a moment of silence to them, so to speak. That is, there are still faculty members who are in contact with the profession, but they can be counted on the fingers of one hand. The Department of Journalism is not dead yet — it is in a coma. The problem is that there are fewer and fewer adequate teachers every year.
It came as a shock to me when a letter in support of the war in Ukraine on behalf of faculty and students at SPbU came out. It was initiated by the head of the Department of Journalism at St. Petersburg University, Lyudmila Gromova. Apparently, the point is that the contracts of some teachers among those who signed the letter were about to expire and they wanted to ingratiate themselves in some way. But the fact that there were signatures of two deceased people — a student and a teacher — already speaks volumes.
I'm worried that now all the media are being shut down, and we can't undertake internships in the newsrooms of the blocked media, it's impossible for the students of SPbU. Last year I did an internship at Novaya Gazeta. It was a scandal. The department of internships called me and hinted that they wouldn't accept such an internship and advised me to "look for another place." I said to them: "Why? On paper, it looks fine." They were perplexed by the fact that Novaya Gazeta's agenda is oppositional, and that the newspaper could be declared a foreign agent.
There is a separate problem with the defense of diploma papers now. We are strictly forbidden to write about Instagram and Facebook because they are "extremist". A lot of students had problems with their theses, they had to adapt them very quickly, rewrite something.
When they started shutting down and blocking the media, students got upset. But now, on the contrary, everyone takes it as a challenge, they think that now everyone has left [the country], and we are the hope of Russian journalism, we have to fight for it. But how long will this fervor last — I don't know yet. I do not know where to look for real journalism now. Probably the only option is to go abroad to study.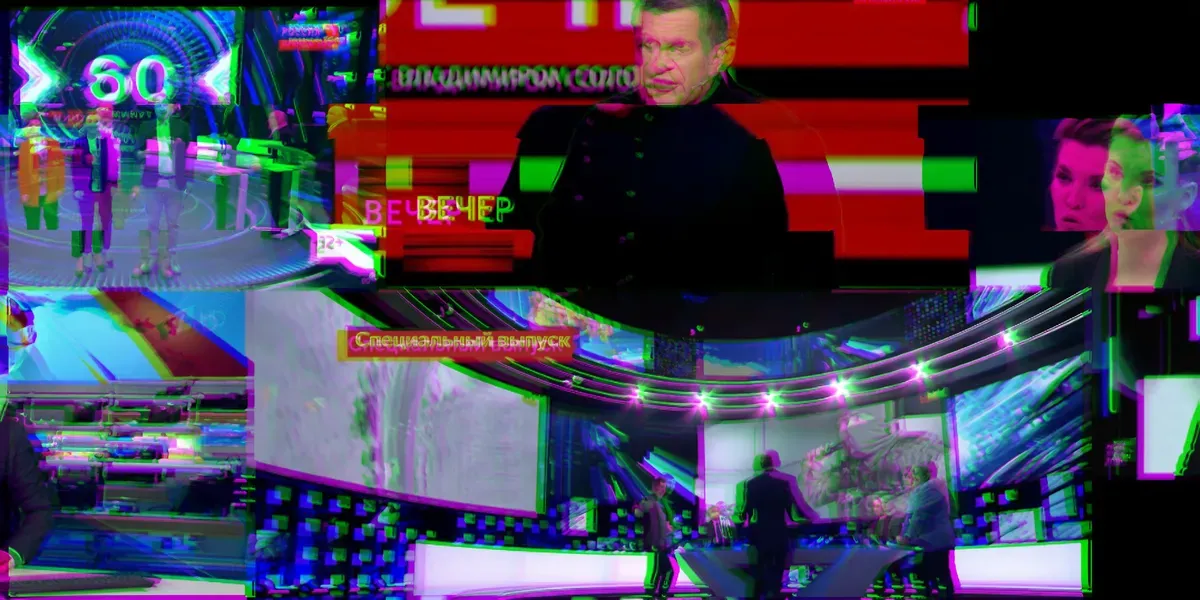 "Not only it isn't considered shameful to work for propaganda, but it is even encouraged by teachers"
A fourth-year journalism student at Higher School of Economics (HSE)
In four years, the composition of the faculty has changed a lot — the number of pro-government teachers has increased. In 2018, I was applying to a completely different department. I spent a long time choosing a university, looking at the professors of journalism departments, it seemed to me that everywhere there were only propagandists, but not at HSE. At the time, they promised jobs and internships at Ekho Moskvy, The Village, and RBC. Many graduates worked in the independent media, and this was written about on the website. So I was going to HSE seeking teachers with high journalistic standards. In 2019, things started to change drastically. One by one there were scandals over censorship on the student talk show, then the administration started firing faculty.
Last year Sergey Smirnov [editor-in-chief of Mediazona] taught us how to write texts. The course remained, but Smirnov is gone. There was a course on investigative journalism taught by Sergey Sokolov from Novaya Gazeta and Alexandrina Elagina from Polit.ru. Now the students are taught by people who have nothing to do with investigative journalism at all. Not all of the professors have been replaced with pro-government ones: some of them are quite adequate and can talk about the war, but they don't teach anything that they're supposed to teach in their classes.
There are also outright propagandists. For example, a columnist for RT and Komsomolskaya Pravda now teaches a course on the production of new media. In his classes, he always replaces the word "war" with "current situation" and suggests that we make projects that ridicule sanctions or show how the West wants to play a dirty trick on us so that we live badly here. He also invites journalists from Komsomolskaya Pravda and the Presidential Grants Foundation, who also tell us that sanctions are bad and everyone wants to destroy us. Other teachers write columns or otherwise collaborate with RT. For example, political journalism is taught by Alexey Nikolov, Managing Director of RT, and his lectures are full of propaganda trash in the vein of "if they wanted to poison Navalny, they would have poisoned him".
This year, no one except one teacher is talking to us about professional ethics. We have not had any talks at all about what is going on with the media, where journalists should work, what we should do now. Since the start of the war, the destruction of the media in Russia, and the censorship, the teachers have not changed their approach and say they will not discuss it all now. They say we already know all there is to know, and they won't talk about it because they want to go on with their normal lives, and the situation is already psychologically difficult.
In November, there was a scandal with internships in the media that had been declared 'foreign agents'. The administration of the Department banned internships there. Then the ban was lifted, but when I looked at the lists of internships the students ended up choosing, a lot of people interned or already worked for the state media (for example, Vechernaya Moskva, VGTRK, RT, and Public Television of Russia). Many students also had internships at RBC. The list is at the disposal of the editors. — Ed.).
Many of my classmates believe that it is normal to undertake internships and work in propaganda outlets. We have constant fights between Novaya Gazeta and Vechernaya Moskva employees in group chats. The latter reproduce all the propaganda clichés. After Bucha, we had probably the biggest 'shitstorm' in the 150-person group chat. My fellow students who work for propaganda media said that Bucha was the work of Western intelligence services and actors. Many just agreed with them. Not only it isn't considered shameful to work for propaganda, but it is even encouraged by teachers, because HSE has contracts with the RIA Novosti, TASS, and RT, so that students can have internships there.
Now Oleg Solodukhin, the advisor to the rector, who used to organize pro-government forums, is the head of our journalism program. He advises us to quit the blocked media outlets and join the "normal" ones. He says that many graduates don't work as journalists at all, and if you want to live a normal life, you shouldn't work in the media at all.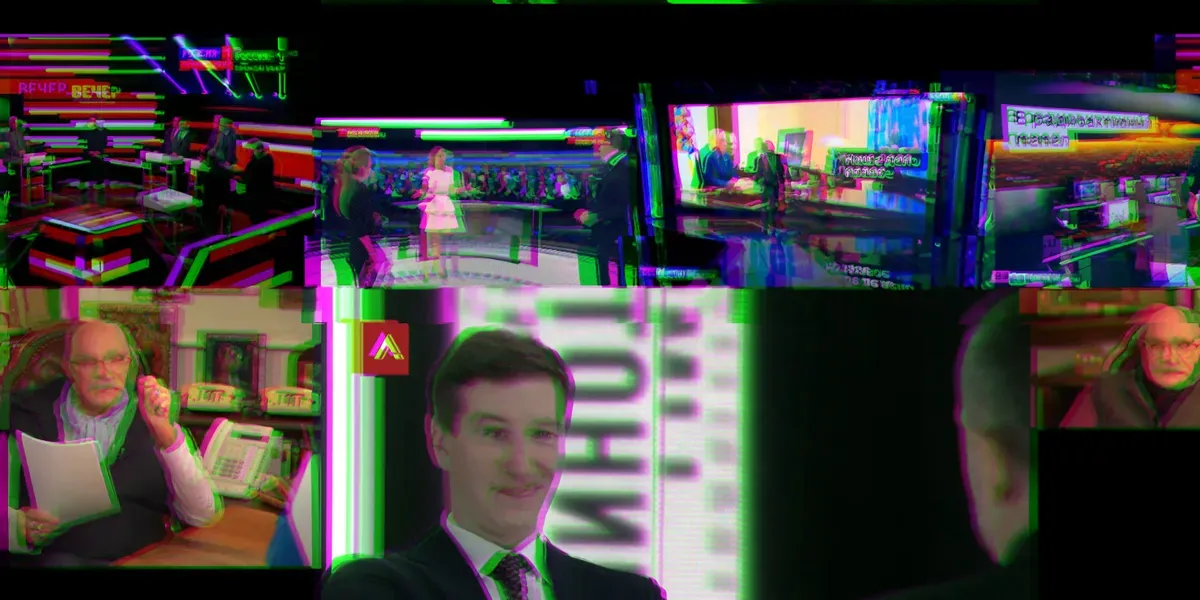 "Teachers talk bullshit about some fakes and Nazis".
A fourth-year journalism student at St. Petersburg State University
Teachers are mostly silent about the war in Ukraine. There are a few pro-government professors who say that everything is fine in Russia and that there are a lot of fakes being spread about this war. They are saying this about Ukrainian publications or our independent media. I think they should say that there are a lot of fakes on both sides now, and suggest we learn to recognize them.
I have only one faculty member who openly says that the situation is difficult, everyone else is either silent or speaks out in support of the war. Teachers from other institutes at SPbU even make statements that we [Russia in Ukraine] are killing Nazis. Students are discussing ways of relocating to other countries in the context of what's happening.
When our faculty and students signed the letter in support of the war, I was not surprised: if you read the statements of Lyudmila Gromova, who initiated it, it is obvious that the pro-Putin journalism department simply decided to show its loyalty one more time. It's cringe. When we discussed the letter with classmates and read out the names of those who signed it, we took it as a "list of professors who should not be treated with respect".
The St. Petersburg State University journalism department used to love Bumaga, 7x7, and many other now-blocked publications. They were always presented as an example of quality journalism, but now there is nothing: no discussions of pros or cons, they are just no longer mentioned at all. Until recently, the teachers treated Ekho Moskvy as a quality media, but now they talk about it with a kind of contempt, simply because it was blocked by Roskomnadzor (Russian media regulator). The teachers also mentioned that now it will not be possible to research blocked media and foreign agents in our theses.
We used to analyze the investigations and materials of the media currently recognized as foreign agents. We wanted to work just like them, and the teachers used them as an example, and set propaganda as an anti-example. Now there is either dead silence about blocked and 'foreign agent' media, or disdain for what the state orders to despise. Teachers are now talking bullshit about some fakes and Nazis. We don't have any classes on how to stand up to propaganda. We used to be shown how propagandist Vladimir Solovyov's rhetoric changes, how propaganda works, and now — nothing.
When news broke about the threat of expulsion for detention at anti-war rallies, my entire social circle stopped coming out to rallies, saying, "I still have to finish university. The success of the protests is unlikely, but the threat is real". I am still in journalism, but many of my classmates are leaving the profession or moving, because they see no point: there are fewer and fewer independent media outlets, and only the pro-government publications are willing to pay. I don't want to sell my conscience because we were taught something different in our first years of studies.
"It's like the time has come when you can't talk."
A fourth-year journalism student at Lomonosov Moscow State University
In classes, we don't discuss the war. We did talk about the closure of the media as part of the seminars within the specialized module "Political Journalism", but we mostly discuss the media that is still functioning, which is logical.
There was an incident at one lecture when they named the media outlets that can be trusted now — among them were RIA Novosti and Channel One. As far as I know, teachers were asked not to talk to us about the war, so as not to traumatize or provoke us. It's scary to say something because no one knows where this information will go next. It's like the time has come when you can't talk about something because there will be consequences.
There was a case of a graduate program teacher who was telling some good things about the war during a lecture. He brought in a graduate student wearing a T-shirt with the letter Z on it. At the Department, there are students with different views, so no one complained about it, as far as I know.
There was also a meeting of student group representatives, during which our law professor Ivan Pankeev said that there is freedom of speech in Russia, and told us why we should not go to rallies. He phrased it like that: "look what will happen to you if you go." He didn't say "you can't go to rallies," and he didn't threaten, but he told us the article that participants of unsanctioned rallies can be prosecuted under. We don't have the kind of practice where you go to a rally and get expelled.
When I was a freshman, we had hands-on training: as if there was a terrorist attack and we are assigned to write news about it. That's pretty disturbing information for a freshman, we were afraid to go to the subway. But okay, that taught us to "separate" from the information we work with. But last year, when the guys were writing a news story about the foreign agent law, the professors 'blocked' the news and didn't want to let the material pass. "It's not acceptable in student material, why do you need to write about complicated things, let's learn from something simple," they explained. That said, we have a subject called "Journalism in Extreme Situations," which doesn't sound like something "simple." But any topics that might hurt the Department are omitted. You can't write a political piece. I don't think anyone wants to get hit in the head.
Sometimes we analyze information from different sources. In classes of the political journalism module, there is a task to separate fact from opinion. We read the texts of the independent and state media: there are mistakes in both, and we go through them with a fine comb. But we do not discuss "Important stories," for example, and it is not recommended that we include them in our diploma papers.
In my case, everything was alright with the internship, I did it in an independent media which is not a foreign agent, and the department of internships gave me credit for it. But there is information that first-year students are told that they may only undertake practical training in the media that are not recognized as foreign agents. This is not an official ban: if you want, you can go anywhere, but it will not be the initiative of the Department of Journalism. The Department can send you to VGTRK, Moskovsky Komsomolets, Vechernyaya Moskva, and other similar media. I have a feeling that the faculty think in terms that you have to work where they give you work. The Media Career Center posts jobs at VGTRK and RT, but I haven't seen any instructions on where to work.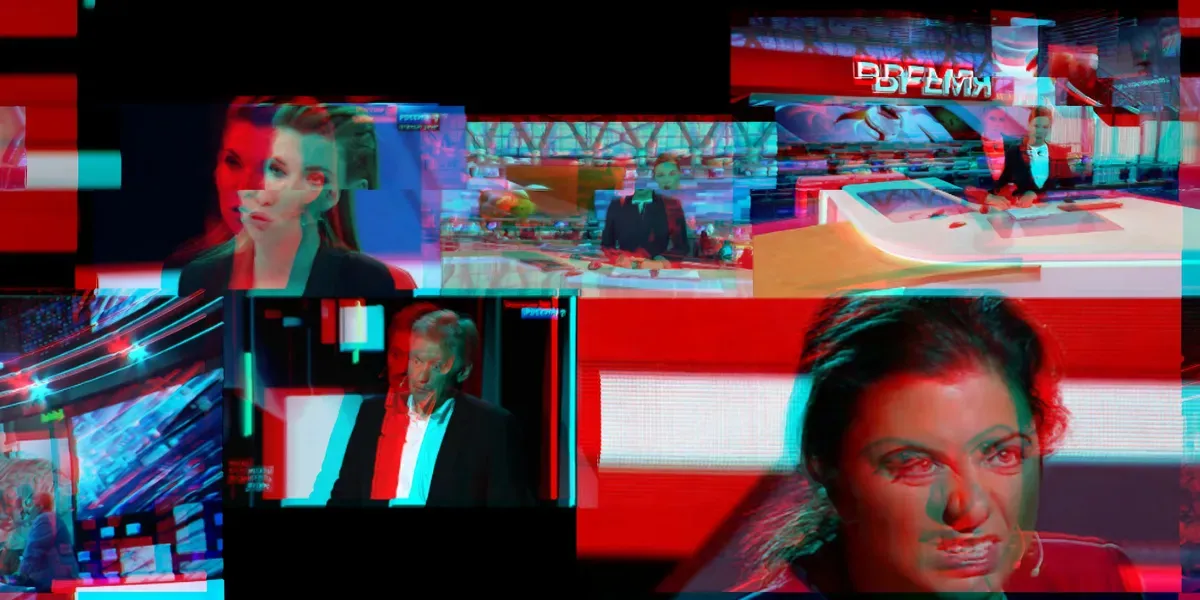 "He's foaming at the mouth talking about the evil West."
A fourth-year journalism student at Higher School of Economics
We did not have any obligatory educational or jingoistic meetings, as was the case at other universities. The question of how to cover the war in the media was not raised in the classes I attended either. Some professors just ignored what was going on. The more empathic and adequate ones rescheduled deadlines and did stress-relieving exercises, but they couldn't talk about the war itself either.
And the turn toward propaganda specifically at HSE began long before February 24. RT "experts" began to appear among the faculty. I only met one, but he was more incompetent than ideological. But in the Foreign Reporting course, the guys said that the instructor, RT managing editor Nikolov, was still foaming at the mouth talking about the "evil West".
There are many of the students in my year who actively talk about the "collective West" and "stupid liberal politicians" and are in favor of "special operation" because it is "necessary." Just recently there was a big argument on the topic of hostilities, and a girl working for Channel One, proving that there is freedom of speech in Russia, said: "Only Navalny was poisoned, and that's just a little bit." There was also a student who bragged that the news published by the propagandistic Vechernaya Moskva had collected more views than the reporting from Ukraine by Novaya Gazeta's journalist Lena Kostyuchenko, and she [the student] would be given a bonus.
Others have long since left to join the ranks of SMM managers or glossy media and pretend that nothing is going on around them. You can expect something like this from teachers working for the pro-government media, but I am still shocked by my classmates, who, before the mass dismissals of teachers from HSE, attended the same classes and learned to recognize propaganda and work with information.
"Teachers can't make jokes because they're afraid."
A second-year student of the HSE Department of Media Communications
There are more typical humanities subjects in our field now. In my first year, I had a very strange history teacher: she used to say that Ukraine was Russia and that Stalin wasn't such a bad person. But this kind of rhetoric is rather the exception than the rule at the HSE. Relatively recently we had a new rector, but I can't say that this had any great effect on the teaching.
The only thing that is felt is fear. Teachers often cannot joke or express their opinions because they are afraid. Often they say, "You understand it all by yourself". And we do understand. I assume they are afraid of denunciations. But sometimes they still allow themselves to make caustic remarks, jokes, or just roll their eyes.
At the same time, the whole group (27 people) shares the same position: many of us have gone to rallies, we have sent instructions in the general chat about how to communicate with the police, what to do if we find ourselves in an autozak (police bus), etc. We discuss everything that's going on, support each other, lament over the latest spine-chilling photos, and complain about a completely uncertain future that seems to be lost.
I can no longer imagine myself participating in any grand events in the future because everything in my mind boils down to one thing: impossibility. Today I no longer have any idea what awaits me tomorrow or in a year. I wanted to study for a master's degree abroad, but now I don't even think about it. I have no answer to literally any question, so I prefer not to even think about it today, otherwise, I get stuck.